---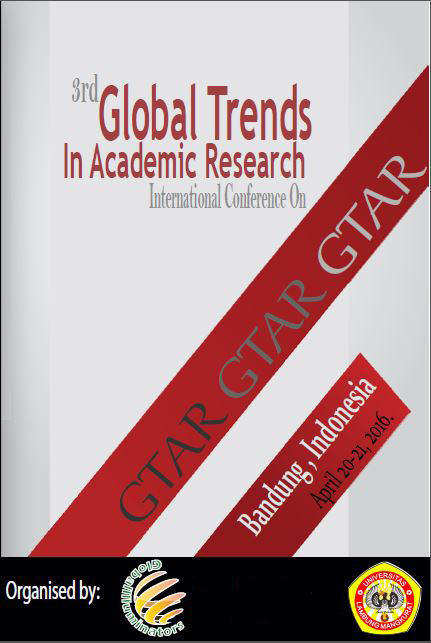 GTAR Proceedings
Copyright © Global Illuminators. All rights reserved
GTAR Proceeding
Volume 3, Pages 1-100
2016 GTAR Conference on "GLOBAL TRENDS IN ACADEMIC RESEARCH" (GTAR 2016)
April 20-21, 2016 Bandung Indonesia
Edited by Dr. Saddam Hussain
Volume 1
pp. 1-603 (2014)
2014 GTAR Conference on "GLOBAL TRENDS IN ACADEMIC RESEARCH" (GTAR 2014)
Volume 2
pp. 1-728 (2015)
2015 GTAR Conference on "GLOBAL TRENDS IN ACADEMIC RESEARCH" (GTAR 2015)

Track: Business Management & Economic Studies
Management of Innovation: Correcting Mistakes (Case of Kazakhstan)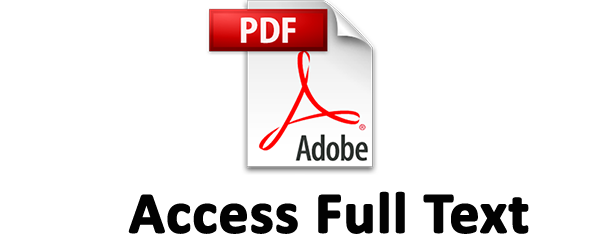 Pages 1-4
Elmira Adietova, Akmaral Mukasheva, Nurgul Tagaibekova
Abstract

Innovative development of economy is considered today by many countries as one of the main ways of economic growth, ensuring competitiveness. The most discussed questions of innovations in the Republic of Kazakhstan are: institutes, finance, regulation, shots, technologies, intellectual property rights. Such rather aspect of research can become the integral element in the mechanism of realization of Strategy of industrial and innovative development of Kazakhstan. The article deals with problems concerning the industrial-innovative development of Kazakhstan. Also it raises problems of innovative development of Kazakhstan in the light of the implementation of the adopted programs in the country industrially-innovative development. According to the author, a critical factor hindering the development of innovation in our country, have been failures in the management of innovation processes that require immediate correction.
---
Maintaining Business Sustainability during Crises Scenario Planning of Indonesian Oil and Gas Industry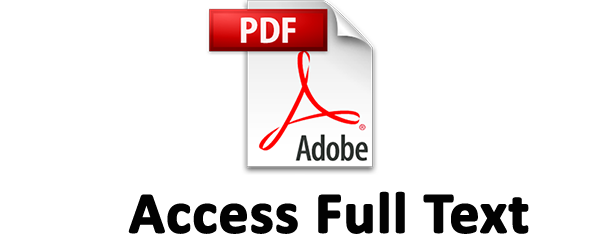 Pages 5-17
Reza Fauzi, Yos Sunitiyoso
Abstract

Oil and gas industry has been experienced dramatic changing in recent years in Indonesia and globally. Investor having confusion due to some changing in the crude oil price dropped significantly to below US $30 per barrel oil and it becomes badly with the global financial crisis and several political issues that causing instability of economic in several countries. These uncertainties are making investors in oil and gas difficulties in making decision in the future, including in the limited time for production period. This study is to describe the future possible situation in the oil and gas industry of cooperation contractor at the end of PSC contract period and all aspect that might impact on changes in this industrial sector which focus on current and trend of issues in the external factor environment by applying scenario planning analysis theory. There are two critical driving forces has been found as the axes of the uncertainty matrix in scenario planning, which is global oil price and government support relating to uncertain regulation and support for investment. This scenario planning result could support Oil and Gas Company to see both implications and options in future situation and aligned it with industry road map with monitoring process to have strategic decision for company
---
Track: Social Sciences and Humanities
Increase the Ability of Self-Direction through Spiritual Counselling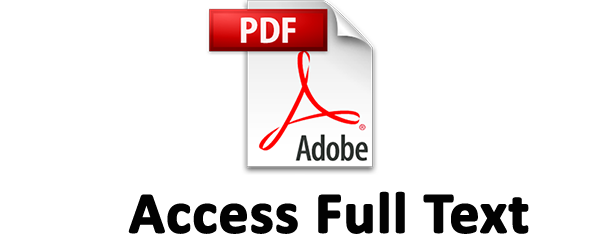 Pages 18-21
Iip Istirahayu, Syamsu Yusuf, Dian Mayasari
Abstract

The aim of this research is to increase the self-directing of students through spiritual counseling. The approach that used in this study was weak experimental with one group pretest-post test design. Treatment has given by researcher four times in spiritual counseling sessions. First opening, second transition, third main, and 4th closing. Populations' are students on grade of university in Singkawang, West Borneo, Indonesia. The samples on this research are 10th students. Sampling technique used random sampling. Instrument employed to collect desired information is questionnaire self-direction with Likert scale. Data analyzed used N-Gain formula. This technique has chose because to calculate increasing of self directing students. This results shown that the increasing of Spiritual Counseling trough is student self-direction of 0.73 (High-g category).
---
Motivational Factors And Impacts of Climbing Mount Kinabalu, Sabah :A Case Study on Mount Kinabalu Climbers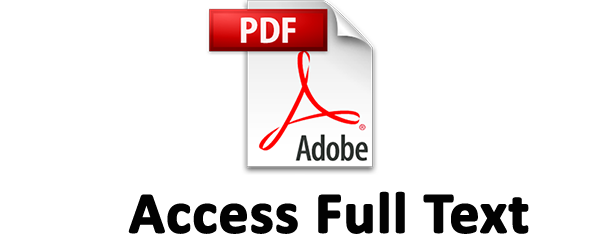 Pages 22-33
Abdul Rahim Mohd Meerah, Mohammad Asyik Abdul Halim, Sarimah Ismail

Abstract

The purposes of this study were to determine the motivational factors of climbers to climb Mount Kinabalu, determine the impact after they successfully summiting and return to the base and the relations between them. Detailed information about the climbers' socio-demographic information was identified in order to understand the climbers attribute. In this study, frequency test were used to interpret the data mean, median, mode and percentage. Since the data Skewness of the questionnaire is normal, the Pearson Correlation test was used to determine the relationship between motivational factors and the impacts of climbing Kinabalu. Questionnaires had been distributed to a total of 98 respondents. Majority of the sample was male and young adults. he main climbing motivations found were ― o do something in common with friends‖ with the x 4.71. he main motivations for the entire sample with the x 4.79 is ― e challenged‖. In second place with x 4.77 is ― ee new and different things‖. hird is ―Gain a sense of accomplishment‖ with x 4.76. he Pearson orrelation test that had been analyzed showed that the value appeared is 0.811, which is more than 0.70. Therefore, we can conclude that it has strong positive relationship between the motivations and the impacts of climbing Mount Kinabalu. Sport psychologists, coaches and sport trainers can use this research to motivate more people to take part in mountaineering activities.
---
Rational Choice of Farmers in Agricultural Land Convertion the Kertak Hanyar Village, South Kalimantan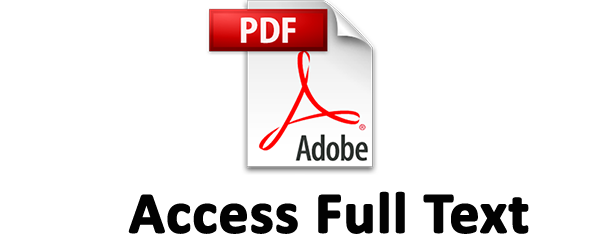 Pages 34-36
Budi Suryadi
Abstract

The Kertak Hanyar village denote area agricultural land rich and green with domination population livelihoods a farmer, but in process growth by sustain convertion land become land to housing, office complex and industry.Research method used a qualitative approach with a variant of phenomenology. Data collection techniques used a thick description while data analysis a used interactive model with four grooves that is data collection, data reduction, data presentation and conclusion continuously until saturated.Conclusion shows farmers become actor agricultural land convertion. The farmers do action selling agricultural land them to government part and private part. This selling action agricultural land for farmers denote rational choice presently. Farmers are sell land with maximal profit orientation, money result mentioned used to buy new agricultur land a locations land more hinder from agricultur land previos, tertiary good and pilgrime hajj. Consideration factor do farmers rational action as follows: 1) absence irrigation channels; 2) impact population density city Banjarmasin; 3) slackening soil fertility.Suggestion matter input for to formulation policy government Banjar regency in control agricultural land convertion on area Kertak Hanyar village.
---
Development Research on Learning Material for the Fourth Graders Using Wetlands Context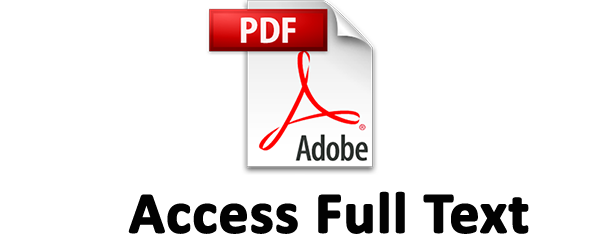 Pages 37-45
Hadi Sutarto, Danaryanti Agni, Karim
Abstract

Teaching mathematics in Indonesia has not given satisfactory results that can be seen from international competitions followed by Indonesia. The cause of the failure were some of test materials are not included in the Indonesian curriculum. Curriculum 2013 is expected to be the way to improve human resource to cope with a changing world. Learning that involves the student activity is not new thing in mathematics. Realistic Mathematics Education approach can be used to motivate students to learn mathematics by making closer mathematics to the students' world through digging the local context, especially wetlands those are numerous in South Kalimantan. The research is intended to develop mathematics learning materials for grade four elementary school students using wetlands context. The research was conducted using development research approach. The main aspects of the research lie in the development of cyclical processes consisting of a thought experiment and the teaching experiment. The research had obtained the learning materials for the fourth graders using wetlands context. Front-end analysis and expert reviews had been conducted in analyzing the validity of the learning materials. The interview with a teacher and teaching experiments with the small group of students revealed the practicality of the learning materials. In evaluation phase, the students progressed significantly in daily learning in solving problems using wetlands context. Most students demonstrated that they understand the concept of the area but a major substantial error obstructed the correct solution process. The students performed in the moderate level of achievement.
---
The Effect of Community Participation on Flood Control at Flood Prone Area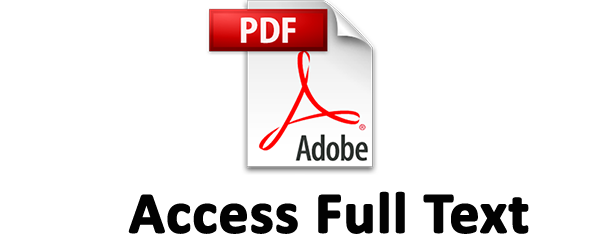 Pages 46-50
Rosalina Kumalawati, Amalia Hadiyanti
Abstract

The population in developed and developing countries continues to increase. Increasing population and the increase in the number of settlements. New settlements emerging in developing countries and the majority are in areas prone to natural disasters such as floods. Informal settlements are a major cause of flooding that required the appropriate controls. Large population is an asset for development. This study aimed to effect of community participation on flood control at flood prone areas .Information on community participation and flood control obtained from respondents by questionnaire and interview. FGD is also conducted to generate a map of flood-prone knowledge-based society. Flood prone area map also derives from the overlay multiple thematic maps using software Arc View and Arc GIS.
The result of the research shows that most of the investigated areas prone to flood. Communities participate in flood control by cleaning embankments, drainage channels, proper waste disposal arrangements, making flood embankment and planting trees. There is a positive correlation between community participation with flood control in flood prone area.
---
Track: Health and Medicine Studies
The Forming of Standard Operating Procedures for Non- Prescription Drugs Service in Apotek Keluarga Bekas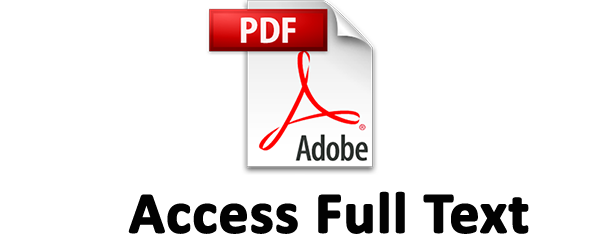 Pages 51-59
Sucitra Melani, Emytri, Resi Natalia Turnip, Baiq Qurrata Aini4
Abstract

The identification of problems at Apotek Keluarga shows that there are some problems such as, Standard Operating Procedures (SOPs), the volume of sales of nonprescription medications is 99%, there is no distinction manual recording daily sales of cash and non-cash, room layout is not optimal, it does not yet support qualified IT program and the lack ofhuman resources. This activity was conducted by using a continuous quality improvement model Deming cycle ;Plan-Do-Check-Act. Quality team FKM UI and pharmacy technician of Apotek Keluarga worked together to implement this project since the beginning of October to mid-December 2015.Development of SPO is a quality improvement program that is most possible to be done in a short time. SPO is the management information system which gives assurance that activities related to quality have been carried out appropriately in accordance with the procedures that have been planned and approved as well as one of the indicators used to evaluate the quality of care. SPO made in this activity is related to the SPO service flow and the recording of non-cash sales. The trial results showed that there is a difference SPO average about two minutes between services in accordance with the SPO and which do not and all non-cash transactions are well documented. SPO is considered to be effective for the improvement of the processing time of service, provide clear guidelines for services measures, and able to provide a clear path so that the non-cash sales can also be well-documented. However, the quality improvement program that has done the team must continue to be performed at regular intervals, so that Apotek Keluargaare advised to continue to monitor the implementation of the SPO on an ongoing basis and improve on other issues.
---
Study of Iud Utilization in Subdistrict of Setu– District of South Tangerang 2015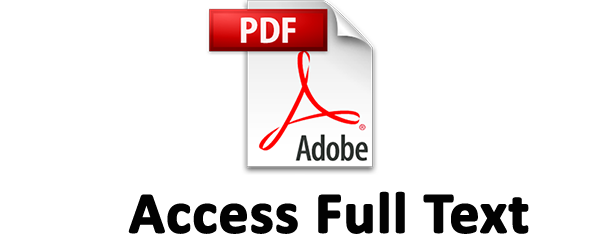 Pages 60-63
Allin, Hendalin Mahdaniar
Abstract

The purpose of this research was to investigate correlations independent factors consist of predisposing (knowledge, perception, motivation, belief), enabling (IUD availability, affordability of cost) and reinforcing (information access, peer group, spouse and family support) factors; to dependent factor which is IUD utilization. The method was applied quantitative with cross sectional research design. Number of sample were 200 respondents of active contraceptive user. The data collected by filling out questionnaire and interviewing. Data processing have been used the computer software, data analysis used univariate, bivariate with chi-square test and multivariate with multiple logistic regression statistics test. The results of research found 48.5% respondents of IUD user. There were knowledge, motivation, belief, IUD availability, information access correlated to IUD utilization significantly. On the other hand, there were perception, spouse and family support, peer group, correlated to IUD utilization insignificantly. Variable of respondents' knowledge is the most significant correlation to IUD utilization. The result indicated that respondents with low knowledge of IUD have 17 times probability not to use IUD contraception.
---
Reducing Waiting-Time on Registration Service by Utilising the Plan-Do-Check-Action (P-D-C-A) Cycle (A Case Study in
Primary Healthcare Facility in Jombang, Tangerang Selatan, Banten)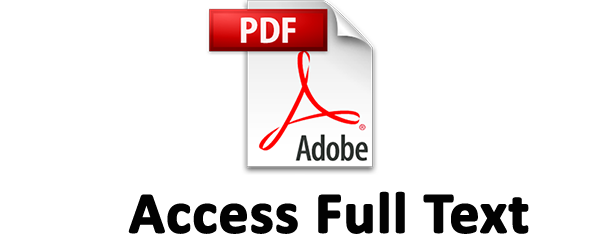 Pages 64-71
Rika Melianita, Alin Hendalin, Ayu Febrini, Badra Al Aufa
Abstract

Patient registration is one of the foremost front-office services within the healthcare facility which act as an accountable indicators for perceived health care quality in general. This research will assessing the waiting-time between patience registrations until the patient's medical record is received, by each of respective patients. The interval of waiting-time could accumulate and therefore may be accounted for the decline of the healthcare perceived quality of service in general. The continuous improvements of healthcare perceived service quality are performs and analyses by utilising PDCA cycle, as well as, utilising several other tools of from the 7 tools of quality. In aligned with the utilisation of PDCA cycle in this research, each stages can be describe as follows: firstly, the plan phase which consist of problem identification, observe and identify causes of the problem, analyze, identify and verify root causes of the problem. Secondly, the do phase by composing the plan and implement preventive action. Thirdly, the check phase by monitoring and evaluating the improvement taken. And lastly, the act phase by standardize process improvement; and determine future action. Despite the fact that problems has been located, this research shows that with the improvement being made the waiting-time could significantly reduced by 5 minutes and 27 seconds. In order to retain the aforementioned improvement, therefore the healthcare's leader and employee commitment to continuous quality improvement is highly expected.
---
Hiv/ Aids Knowledge and Attitudes of Senior High School (Sman 7) Students in South Tangerang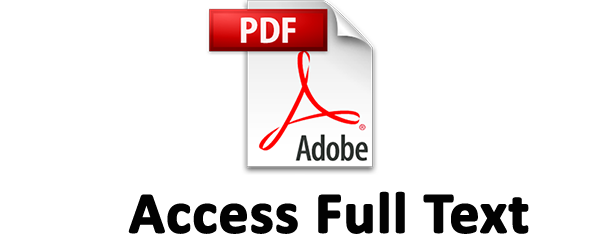 Pages 72-82
Kusdwiyanti Selvia,Melianita Rika, Hendalin Alin,Febrini Ayu, Emytri
Abstract

HIV and AIDS become national and international concern because the number of cases has increased dramatically in over last ten years. Adolescents are vulnerable groups contracting HIV infection. In Indonesia, unhealthy sexual behaviors among adoloscent are increasing. Based on health department data, in 2009, said 35.9% of adolescents in the 4 major cities (Medan, Surabaya, Bandung, Central Jakarta) have friends who have had sexual intercourse before marriage and 6.9% of respondents have had sexual intercourse before marriage. (BKKBN, 2012). The students as part of adolescent are need to have appropriate knowledge and attitudes about HIV and AIDS so they can avoid even prevent HIV transmission. The aim of this study was to explore knowledge and attitudes about HIV/AIDS of senior high school (SMAN 7) students in South Tangerang. This study used qualitative approach. The strategy of recruiting of participants is non probability sampling procedure. Focus group discussion and in-depth individual interview were conducted with students and teachers. The result showed most of the students have a good knowledge as well as positive attitudes toward people with HIV/ AIDS and to avoid risky behaviors. Female students have good knowledge better than male. Most of the students will not discriminate and will give support to patient with HIV/ AIDS. Most of students argue, it is important to have knowledge about HIV transmission so they will not afraid to make friendship. The main source of information about HIV/ AIDS are school education and programmes that colaboration with relevant agencies through counseling and seminars. Their teachers, peer counselor, mass media are the next source of information. The least source is their parents through a family discussion / sharing knowledge. Supporting and supervising of school, parents and relevant stakeholders are very important to ensure that students gain the necessary accurate knowledge and appropriate attitudes about HIV and AIDS. Peer counseling has an important role in improve knowledge among students
---
Sulphur Dioxide Removal of Smoke Area in Rubber Sheet Industry Using Wet Scrubber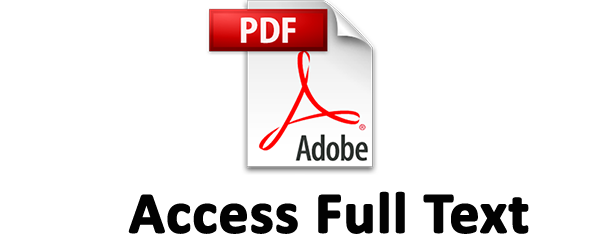 Pages 83-93
Husaini, Abdul Haris
Abstract

The SO2 can be produced from rubber sheet drying from wood burning rubber. The aim of this research is to design wet scrubber for sulfur dioxide removal in rubber sheet Industry. The study was conducted by entering the smoke from wood burning rubber into the wet scrubber. When SO2 passes through the scrubber, at the same time drop water was spayed by different type of mist of nozzle in the bed. The SO2 is dissolved in water and H2SO4 was formed. The un dissolved of SO2 in scrubber was detected using Pararosanilin method. All datas were evaluated by statistical method. Base on the results, the 3 mm of mist diameter bed has highest efficiency up to 86%. For the pressure 40 psi and 3 number columns were shown the efficiency about 87% and 86%, respectively. The highest efficiency was achieved by 3 mm of mist diameter; 40 psi bed-pressure; and 1 number of column is 97% and for 4 mm of mist diameter; 40 psi bed-pressure; and 1 number of column about 96.8%.
---
Analysis of Affecting Factors of Work Accidents and use of Personal Protective Equipment in Welders in A. Yani Street Banjarbaru 2016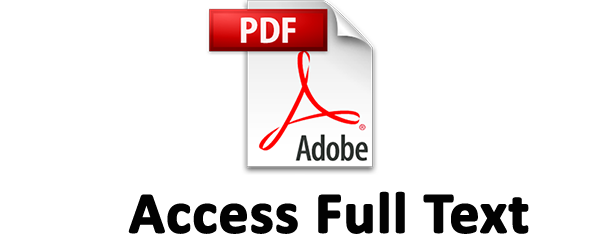 Pages 94-100
Husaini, Ratna Setyaningrum, Maman Saputra
Abstract

The welding industry is a workplace with high-risk activity that can cause health problems and fatigue that have an impact on accidents. One of the risk control of workplace accidents is the use of personal protective equipment (PPE). This study aims to identify and analyze the factors that affect workplace accidents and the use of PPE in welders in A. Yani Street, Banjarbaru. The study design was observational analitic using cross sectional method. The sample is 31 people.Results and conclusions show that there is no correlation between age and work accidents (H0> 0.05), there was no correlation between tenure with work accidents (H0>0.05), there was no correlation between working time with work accidents (H0 > 0.05), there is no correlation between knowledge and work accidents (H0> 0.05), and there is a correlation between the use of PPE with work accidents (H0 <0.05). In addition, there is no correlation between age and use of PPE (H0> 0.05), there was no correlation between tenure with the use of PPE (H0> 0.05), there was no correlation between the working time with the use of PPE (H0> 0, 05), and there is no correlation between knowledge and use of PPE (H0> 0.05).