4th INTERNATIONAL CONFERENCE ON
"Multidisciplinary Trends in Academic Research"
(MTAR- 2017)
Conference Main Theme: "Multidisciplinary Academic Research for Betterment of Society"
Dr. Hening Widi Oetomo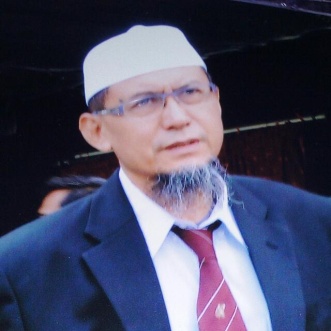 Dr. Hening Widi Oetomo is a graduate of Geography Economics from Universiti Sains Malaysia (2003) and currently serving as Head of Research and Community Service Department at Sekolah Tinggi Ilmu Ekonomi Indonesia (STIESIA) Surabaya. He has been engaged in several guest lectures and key note speeches at international forums and association with multiple universities and academic institutions such as with WAKO University Tokyo, Japan and Hirao School of Management, Konan University, Japan. His publication work has been acknowledged worldwide specifically the contribution to society is highly acknowledged and appreciated. He has extended his scholarly support for Global Illuminators.



Dr. Renan P. Limjuco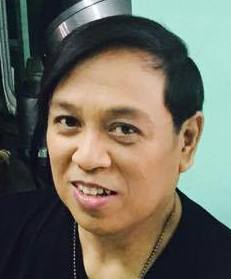 Dr. Renan P. Limjuco an active lecturer in physics and math education, is an accomplished professor handling Mathematics, Physics, Chemistry, Statistics, and Research. He is a Chemical Engineer who choose to be an educator by virtue of his Master of Science in Mathematics. He is the former Dean of the College of Arts and Sciences of Davao Doctors College where he taught Mathematics and Sciences for 14 years. He earned his Doctor of Philosophy in Educational Administration with High Distinction at the Ateneo de Davao University in March 2001. He has been a recipient of the research grants of San Pedro College in the field of instructional design and technology.
Currently, he is the Director of Research, Publication, and Innovation Center (RPIC) of the University of the Immaculate Conception (UIC), Davao City, Philippines and also the Chair of the UIC Research Ethics Committee (REC). He is the former Chair of the Research Committees of Davao Colleges and Universities Network, Inc. (DACUN) for Academic Years 2013-2015. He is also an active member of Region XI Regional Health Research and Development Consortium (RHRDC) Research Information and Utilization Committee (RIUC). In 2014, he worked as the Research Project Leader for Davao Association of Catholic Schools (DACS) collaboration with the Department of Education Region XI (DepEd XI) titled Readiness on K to 12: Basis for the Development of a Strategic Plan for the Implementers and other Stakeholders in Region XI. He has been a committed researcher, research journal editor, and speaker/lecturer consistently being invited by several universities and colleges in southern part of the Philippines. He is an active member of Global Illuminators family and playing a vital role in research community development across the globe.