---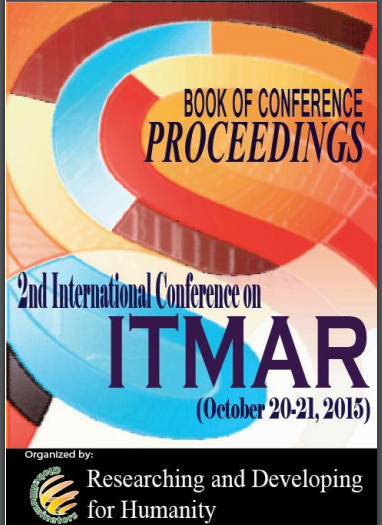 ITMAR Proceedings
Copyright © Global Illuminators. All rights reserved
ITMAR Proceeding
Volume 2, Pages 1-209
2015 ITMAR Conference on "INNOVATIVE TRENDS IN MULTIDISCIPLINARY ACADEMIC RESEARCH" (ITMAR 2015)
October 20-21, 2015 Istanbul Turkey
Edited by Dr. Ahmed Saddam
Volume 1
pp. 1-732 (2014)
2014 ITMAR Conference on "INNOVATIVE TRENDS IN MULTIDISCIPLINARY ACADEMIC RESEARCH" (ITMAR 2014)
Volume 2
pp. 1-209 (2015)
2015 ITMAR Conference on "INNOVATIVE TRENDS IN MULTIDISCIPLINARY ACADEMIC RESEARCH" (ITMAR 2015)
Volume 3
pp. 1-39 (2016)
2016 ITMAR Conference on "INNOVATIVE TRENDS IN MULTIDISCIPLINARY ACADEMIC RESEARCH" (ITMAR 2016)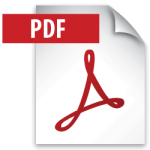 Preface of proceeding

Track: Business management & Economic Studies
Analysis of Corporate Waqf Model in Malaysia: An Instrument towards Muslim's Economic Development
Pages 1-9
Siti Sara Binti Ibrahim, AbdHalim Bin Mohd Noor, Sharfizie Binti Mohd Shariff, Nurhanani Aflizan Binti Mohamad Rusli
---
A Preliminary Study on Human Resource in WaqfInstituitionthe Case of the State of Selangor, Malaysia
Pages 10-20
Sharfizie Binti Mohd Shariff, AbdHalim Bin Mohd Noor, Nurhanani Aflizan Binti Mohamad Rusli, Siti Sara Binti Ibrahim
---
The Mediating Role of Job Satisfaction between Communicational Skills and Organizational Commitment
Pages 21-29
Mohammad Ehsani, Ali Hemmati Afif
---
Cross Cultural Comparative Study of Corporate Culture between Taiwan and Vietnam
Pages 30-38
Massoud Moslehpour, Van Kien Pham, İsmail Bilgiçli, Van Huynh Nguyen
---
Track: Social Sciences and Humanities
Outdoor Learning in the School Grounds: A Study of Proposed Additional Outdoor Classrooms for Primary Schools Using Pbl Approach in Kuala Lumpur Malaysia
Pages 39-44
Maheran Yaman, Fadzidah Abdullah, Rashidi Othman, ZainulMukrim Baharuddin, MohdRamziMohd Hussain

---
The Analysis of Internet Crimes in Jurisprudence and Islamic Law
Pages 45-52
Balvardi,Taybeh
---
Positive Factors Influencing Students' Speaking Skill: Exploring the EFL Teachers' Perspective
Pages 53-58
Marjan Moiinvaziri, NajmehVahiidpou
---
Who is My Family?A Comparative Study on The Family Boundary in East Asia
Pages 59-73
Seok Eun, Seung-Jae An, Baeg Eui Hong
---
Estimation of Marine and Harbor Activity Influence on the Environment of Coastal Local Municipalities for Controlling and Forecast of the Pollution Level
Pages 74-82
Gogoberidze George, Lednova Julia, Dikinis Alexander
---
Track: Engineering and Technology Studies
Survey of Adsorption of Impurities from Deep Wells Water by Pistachio Tree Wastes
Pages 83-86
Saman Hajmohammadi, Sohrab Hajmohammadi
---
Production of Synthesis Gas by Utilization of Municipal Solid Waste Via Dry Reforming of Methane
Pages 87-94
Muhammad Usman, Wan MohdAshriBin Wan Daud
---
The Possibility of Using Activated Carbon Derived from Brachystegia Tree Wood as a Dioxin Adsorbent in Plastic Waste Incineration
Pages 95-105
Zvidzayi John Mangosuthu, Hapazari Innocent
---
Comparison of Energy Recovery Processes for Plastic Waste in Southern Africa
Pages 106-116
Zvidzayi John, Hapazari Innocent
---
The Viscoelastic Behaviour of Epoxidized Natural Rubber Modified Asphalt
Pages 117-125
Ramez Al-Mansob, Amiruddin Ismail, NurIzzi Yusoff, IsmaelShaban Albrka, ShojaeiMujtaba Baghini, CheHusna Azhari, Mohamed Rehan Karim
---
New Design of Low-Head Hydro Turbine for Small-Scale Hydro Power Plant

Pages 126-134
Marat B. Koshumbaev, YerzhanAsem Anuarkyzy
---
Can SRTM Digital Elevation Model be Improved with Egm08?
Pages 135-140
EmelZeray Öztürk1*, R. Alpay Abbak
---
Theoretical and Experimental Researches on Development of New Construction of Wind-Driven Generator with Flux Concentrator
Pages 141-145
Koshumbayev Marat,Yerzhan Assem, Myrzakulov Bakhytzhan, Kvasov Peter
---
Multilevel Multithreshold Decoding of Self-Orthogonal Codes for High-Speed Communications
Pages 146-149
Nurlan Tashatov, Dina Satybaldina, Natalya Grinchenko, Van Toan Cao, Gennady Ovechkin
---
Study on the Performance Enhancement of Fast Active RFID using Simulation
Pages 150-153
Sarimah Ismail, HamediMohd Adnan
---
The Hydrodynamic Characterization of a Yield Stress Fluid in Stirred Tanks Generated By Simple and Double Helical Ribbons. University of SFAX, Tunisia
Pages 154-163
Amel Gammoudi, Abdelhak Ayadi, Mounir Baccar
---

Track: Health and Medicine Studies
The Study of Achievement Motivation in Neurotic and Psychosomatic Disorder
Pages 164-171
Leonid Burlachuk, Nadezhda Zhiyenbayeva, Olga Tapalova
---
Discussion of the Canbay Hypotheses in Terms of the Etiology of Multiple Sclerosis Disease
Pages 172-184
Canbay Cahit
Abstract

In this study, it is aimed to show that the etiology of multiple sclerosis (MS) disease is dielectrophoretic force (DEP) in brain. Meanwhile, it is explained that MS is not a disease which is caused by the immune system and genetics. In this context, the breakdown mechanism of the blood brain barrier (BBB) has been explained by the interaction of the myelin basic protein (MBP) with the particles separated from T cells by the dielectrophoretic force effect on the BBB, the myelin and the particles. The radiologically isolated syndrome (RIS) is the major clue on the understanding of the Canbay hypotheses on the etiology of MS disease and is also the very last link of the chain. In fact, although the RIS concept is not correct concept or approach, it is a useful argument for understanding of the etiology of MS in the direction of the Canbay hypotheses. Here, the specific absorption rate concept (SAR) and Clausius-Mossotti equation for the myelin basic proteins (MBP) in the white, gray matter and the cerebrospinal fluid has been used to explain the cause of RIS. The studies made by the author about the etiology of the multiple sclerosis disease in terms of the DEP-MS-RIS-BBB and the other connections have strengthened the belief that is to be a correct idea about the understanding of the etiology of MS disease.The RIS-MRI-MS-BBB connections are the most important experimental evidences confirming the close connection between MS and dielectrophoretic force. It is impossible to understand the etiology of MS disease by making observation, by hand examination, and by using the active, passive animal experiments without taking into account of the dielectrophoretic force. A method, which is applied in conjunction with drug therapy, will solve the problem of MS. The author's hypotheses supported by the scientific approaches and evidences show that the MS disease has become more understandable of thanks to the MRI and RIS.
---
Track: Physical Life and Applied Sciences
Synthesis, Characterization and in Silico Studies of Piper done Derivatives and its Potential as Dengue Protease Inhibitor
Pages 185-192
Nor Hashima Idris, Hasnah Osman, EzatulEzleen Kamarulzaman, Habibah A. Wahab
---
Denial of Service Detection Using Stepping Stone Detection Method in Internet Control Message Protocol Attack
Pages 193-201
NurIzham Subri, MohdNizam Omar, Roshidi Din, Angela Amphawan
---
Information Support for Environmental Monitoring of the World Ocean and Russian Arctic Regions
Pages 202-209
Shatrova Olga, Gogoberidze George, Bubynin Mikhail, Vladimirova Galina, Biryukova Anna