Local Attractions
Some Of the Tourist Spots:
Tangkuban Perahu is a volcano 30 km north of the city of Bandung, the provincial capital of West Java, Indonesia. It erupted in 1826, 1829, 1842, 1846, 1896, 1910, 1926, 1929, 1952, 1957, 1961, 1965, 1967, 1969, 1983 and 2013. It is a popular tourist attraction where tourists can hike or ride to the edge of the crater to view the hot water springs and boiling mud up close, and buy eggs cooked on the hot surface. This stratovolcano is on the island of Java and last erupted in 1983. Together with Mount Burangrang and Bukit Tunggul, those are remnants of the ancient Mount Sunda after the plinian eruption caused the Caldera to collapse.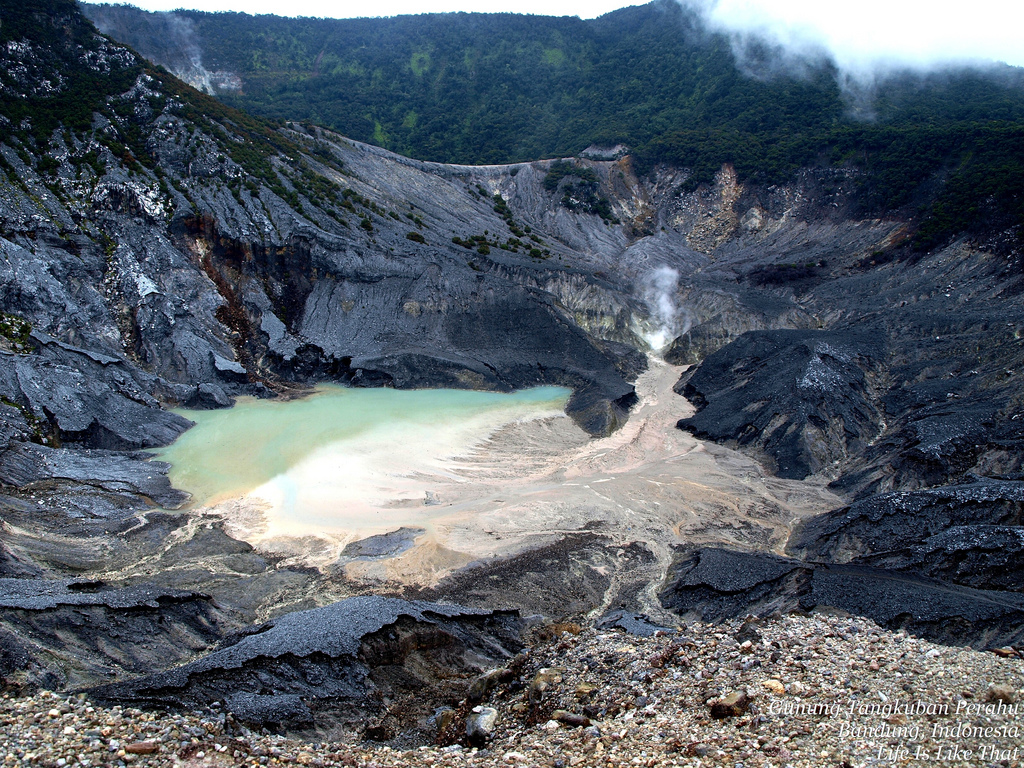 Kawah Putih is top of the list of attractions for its stunningly beautiful lake as if set out of a movie. It is 2 hours away from Bandung city center and in the highland. The place is cooling but beware of sunburn as it is still really sunny here without feeling it. This is a sulphuric lake as it is from a volcano.The entire area can be explored in 30 minutes.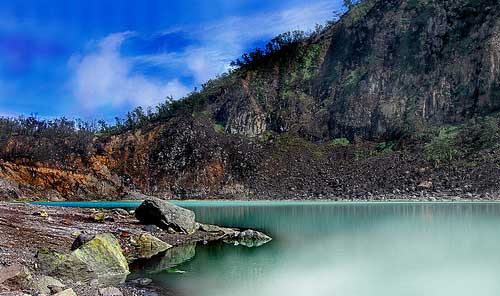 Patenggang Lake is a lake located in the area of natural tourist attractions in the southern Bandung city, West Java, Indonesia, to be exact it is in Ciwidey village. Located at an altitude of 1600 meters above sea level, this lake has a very exotic landscape. Originally, this lake is called Situ Patengan by the local society. Since the pronunciation of patengan is too difficult to say in Sundanese, then they call it Situ Patenggang or Patenggang Lake.