Keynote Speaker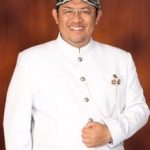 GOVERNOR OF WEST JAVA PROVINCE
Dr. (H.C.) H. Ahmad Heryawan, Lc., M.Si

Dr. (H.C.) H. Ahmad Heryawan, Lc . , M.Si was born in Sukabumi, West Java, June 19, 1966. Mr. Ahmad Heryawan or Aher is an Indonesian politician. He was Governor of West Java two periods (2008 – 2018) after winning his second election for Governor of West Java in 2013.
Through its intersection with the movement of Tarbiah, he showed his attention to politics. He joined the Justice Party (Partai Keadilan Sosial) and he was elected as a member of Jakarta Parliament for two periods since 1999. The election of the Governor of West Java in 2008 drove him as Governor of West Java Province. During his lead, he received numerous awards from the state.  His six years of leadership in West java Province marked by at least 150 award from the government. In 2015, West Java Province was awarded Pangripta Nusantara Award for the fifth time under his lead.
Education :
Institute Science of Islam and Arabic Faculty of Sharia, Jakarta (1992)
Postgraduate in Economy resources and Environtment, Bogor Agricultural Institute (2014)
Career :
Lecturer in Islamic Institution Al Hikmah
Lecturer in Ibnu Khaldun University
Lecturer in Indonesia University
Head of Justice Party in Jakarta parliamentary 1999 – 2004
Vice chairman of Jakarta Parliamentary 2004 – 20009
Governor of West Java Province 2008 – 2018 (two periods)
Achievement :
Entrepreneurship Development (2011)
Anu Bhawa Sasana Desa (2011)
Achievement of inclusive education (2011)
Satya lencana Kebaktian Sosial (2011)
Transmigration Award (2011)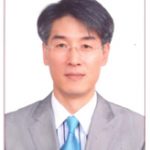 Dr. Kyungchan LEE
Prof.Dr. Kyungchan LEE is Head, Dept. of ASEAN Business, Youngsan University, South Korea. He has done his Doctoral Degree from Graduate School of International Relations, Hankook University of Foreign Studies, South Korea. He also works as a Coordinator of (MC) at TV Talk Program on Current Affairs, KBS Busan in 2012. Dr. LEE is director of International Association of Indian-ASEAN Studies in 2013. He works as a editor with Korea Academy of Government- Supported Scholars in 2013. He has also served as an Editor, of The Southeast Asian Review, Korean Association of Southeast Asian Studies, from 2012 – 2014. Director, Korean Association of Southeast Asian Studies, 2012 – 2014. Executive Director, Office of International Cooperation, Youngsan University, 2010 – 2014. He has many publications in which he done work as a co. Author with ASEAN-Korea Relations: Twenty-five Years of Partnership and Friendship, Korean Institute of Southeast Asian Studies, 2016.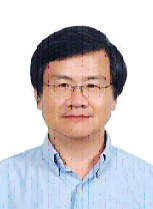 Arbee L.P. Chen
Arbee L.P. Chen received a Ph.D. degree in computer engineering from the University of Southern California, USA, and is currently Vice President and Chair Professor of Computer Science and Information Engineering at Asia University, Taiwan. He also holds joint faculty positions at National Tsing Hua University and Academia Sinica, Taiwan. Dr. Chen was a Professor of the Department of Computer Science, National Tsing Hua University; a Member of Technical Staff at Bell Communications Research, USA; and a Research Scientist at Unisys, USA.
Dr. Chen organized IEEE Data Engineering Conference in Taiwan, and continuously serves in various capacities for international conferences and journals. He was invited to deliver a speech in the NSF-sponsored Inaugural International Symposium on Music Information Retrieval, and the IEEE Shannon Lecture Series, USA.
Dr. Chen's current research interests include big data analytics, top-k queries, and multimedia information retrieval. He has published more than 250 papers in renowned international journals and conference proceedings, and was a visiting scholar at Tsinghua University, China, Kyoto University, Japan, King's College London, UK, and Stanford University, Boston University, and Harvard University, USA.

Masamu Kamaga Ph.D
Masamu Kamaga Ph.D was born in Tokyo, Japan, in 1982. He received the B.Eng. and M.Eng. degrees from Tokyo Institute of Technology, Tokyo, Japan, in 2005 and 2007, respectively, both in Electrical and Electronic Engineering, and the Ph.D degree from Chiba University, Chiba, Japan, in 2010, in Electrical and Electronics Engineering. Since 2005, he had been with National Institute of Advanced Industrial Science and Technology (AIST) as a technical staff, Tsukuba, Japan. Since 2010, he had been with TOSHIBA's Corporate Research & Development Centre (RDC), Kawasaki, Japan, as a research worker. Since 2013, he has been a lecturer at Maranatha Christian University, Bandung, Indonesia. His research interests are the power electronics system integrations and its education. And also, he has been engaged in the project of the development of human resources especially for Indonesian young people. Member of IEEE.