---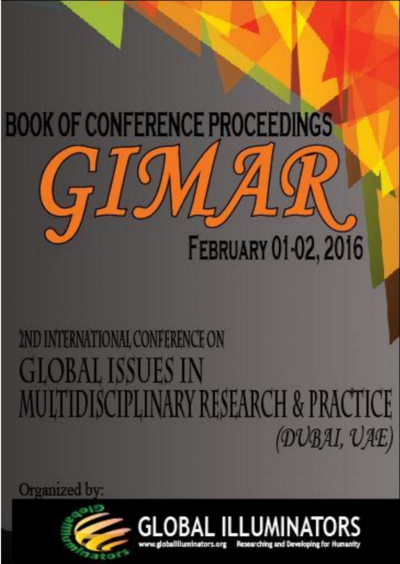 GIMAR Proceedings
Copyright © Global Illuminators. All rights reserved
GIMAR Proceeding
Volume 2, Pages 1-103
2016 GIMAR Conference on "GLOBAL ISSUES IN MULTIDISCIPLINARY ACADEMIC RESEARCH " (GIMAR 2016)
February 01-02, 2016, 2016 Dubai, UAE
Edited by Dr. Ahmed Saddam
Volume 1
pp. 1-269 (2015)
2015 GIMAR Conference on "GLOBAL ISSUES IN MULTIDISCIPLINARY ACADEMIC RESEARCH " (GIMAR 2015)
Volume 2
pp. 1-103 (2016)
2016 GIMAR Conference on "GLOBAL ISSUES IN MULTIDISCIPLINARY ACADEMIC RESEARCH " (GIMAR 2016)
Volume 3
pp. 1-216 (2017)
2017 GIMAR Conference on "GLOBAL ISSUES IN MULTIDISCIPLINARY ACADEMIC RESEARCH " (GIMAR 2017)

Track: Business Management & Economic Studies
Influence of Social Relations on Knowledge Conflicts–an Empirical Study from Chinese Universities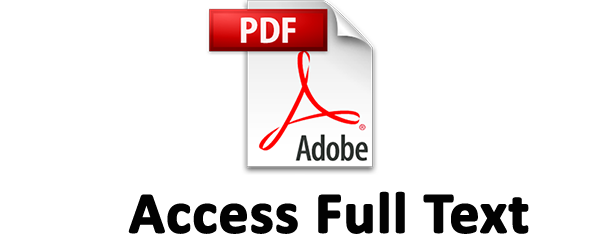 Pages 1-10
Huimin Liu, Xiaofeng Dong
Abstract

This paper aims to systematically investigate the impact of different types of social relationships on knowledge conflicts during the process of knowledge sharing based on the theory of relation model. This empirical study collected 288 surveys from research team members in fourteen universities in China. The results show that public sharing and academic power has positive effects on cognitive knowledge conflicts and negative effects on emotional knowledge conflicts; expected association has more significant effects on knowledge conflicts than expected reward; sharing cost has positive effects on knowledge conflict, knowledge sharing willingness plays a mediator role between social relations and knowledge conflicts. At last, the paper presents management suggestions from perspectives of team trust,power allocation and incentive methods.
---
Asymmetrical Corporate Responses to Economic Information: Applying the
Firm Size Effect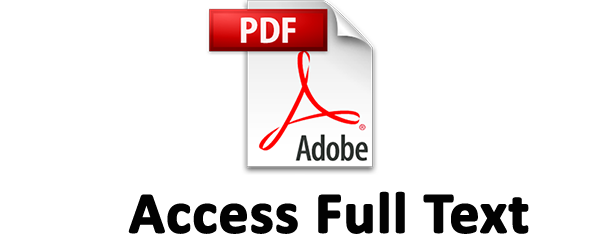 Pages 11-21
Wan Soo Lee
Abstract

This research utilized longitudinal economic data to analyze differences by firm size in how business sentiments are affected by economic news and economic conditions. A regression was also conducted for the relationship between firm-specific BSI (Business Survey Index) values and rate of employees and business activities. Results showed no statistically significant effect from economic news tone on business sentiment for large firm sizes as opposed to individuals. At the same time, the economic situation was found to have an effect on business sentiment regardless of firm size. Anticipated future economic conditions exhibited an effect on business sentiment regardless of firm size, but current economic conditions had an effect on business sentiment only for small firms. Business sentiment had an effect on business activities according to GDP rate, regardless of firm size. Theoretical and managerial implications as well as directions for future research are discussed.
---
Smallholder Commercialization in Ethiopia: Market Orientation and Participation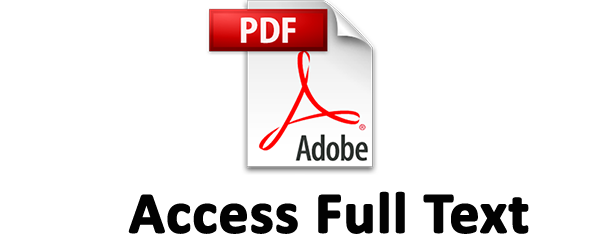 Pages 22-32
Abafita, J., Atkinson, J & Kim, C. S.
Abstract

The commercialization of smallholder agriculture entails that farmers become market-orientedand base their production decisions on market signals, as well as selling a significant proportion of their produce in market. However, previousresearch has focused almost exclusively on market participation and ignored market orientation. We examine the impact of market orientation on the market participation of smallholder cerealfarmers in Ethiopia, drawing on data from the latest 2009 round of the Ethiopian Rural Household Survey (ERHS). Heckman's two-stage analysisand IV regressions are employed. Market orientation is found to strongly enhance market participation. Moreover, higher level of crop production, land size, access to credit and all-weather roads enhanced market participation while age of household head and family size reduced participation.
---
Track: Social Science & Humanities
Drawing on Bernstein's Work and Legitimation Code Theory to Analyze Suitable Curriculum Framework of Vocational Education
System for Disadvantaged Students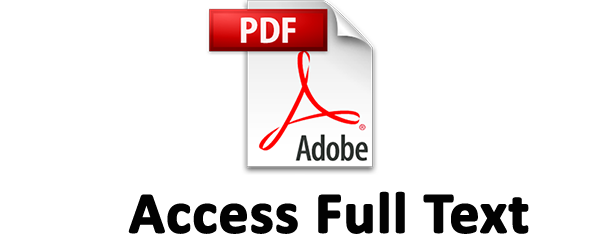 Pages 33-40
Jen-Chun Chang
Abstract

The article describes the educational and social injustice drawing on Bernstein (2000), the "Conceptualizing curriculum differentiation in higher education: a sociology of knowledge point of view" (Shay, 2013), and recently relevant literature analyzing suitable curriculum framework of vocational education system for disadvantaged students. The article will also presents related traits of disadvantaged students. Since the trend of the times, it is still in favor of paying equal attention to the semantic codes of gravity and density. It pays equal attention for quadrant of vertical and horizontal as well. The professional and vocational knowledge is important, but theoretical knowledge can better bring about abstract thinking and problem-solving abilities and be able to innovate. Though the learning needs of learners and the environmental trend requirements, it is often inferred that professional and vocational knowledge will be important and meaningful to most of vocational system learners. Based on the history and educational nature, theoretical knowledge is highly recommended and put emphasis on integrating and abstract abilities. In addition to training students for making a living, the educational institutions should offer mind guidelines such as constructed education as freedom, consciousness-raising and emancipatory; thinking functions will be importantly
educational purposes.
---
The Relationship between Islam and Science in Postmodern Era: an
Epistemological Perspective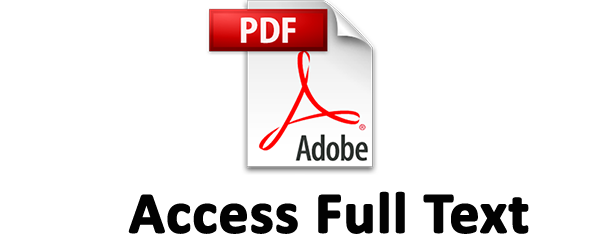 Pages 41-49
Muhammad Azhar

Abstract

The New Relationship Between Islam and Sciencein Postmodernism Era: An Epistemological Perspective (Dr. Muhammad Azhar, MA/Muhammadiyah University of Yogyakarta)Speaking about the relation of religion and science especially within the perspective of contemporary Islamic epistemology seems like a rather complicated peculiarity now a days. Islam which at its onset was very concerned about visionary science in its later stages of development earns a reputation as a religion thats excludes itself away from the thriving world of science. After quickly touch on the subject of stagnation phenomena within scientific Epistemology in Moslem world, as a follow up here are several explanations on what contemporary model of Moslems' scientific epistemology can offer, things that nowadays hold significant influence in the Islamic world. The following discussion on contemporary Moslem figures also, in general, are to be understood as only specifically addressed through a perspective of ansich Islamic study, however in several matters attachment to scientific field is possible.
Those are several critical-epistemological views of some contemporary Moslem intellectuals that distinctly correlated with the effort to develop religious knowledge, along with their implications in the attempts to enlarge Moslems' scientific field in coming age.
---
Puppetry, Cultural Manifestations and Environmental Issues: Folk Puppet Tradition and New Dancing Amazonian Puppets
in Brazil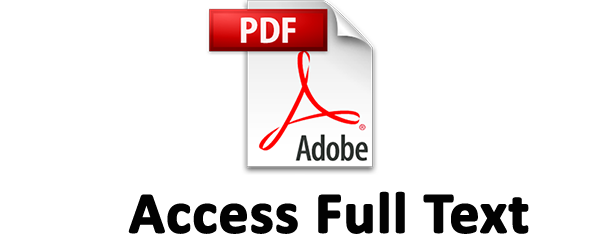 Pages 50-55
Mayumi Denise S. Ilari
Abstract

This paper addresses the traditional Bumba-meu-Boi, a popular Brazilian ox-puppet that acts as a central character in several popular festivals and celebrations throughout the country. Large and embellished, the Boi originates from syncretic traditions whose roots stem from colonial Brazil, and served as inspiration for a new puppet: the Amazonian Jabuti-Bumbá, a relatively new colorful and larger-than-life tortoise puppet that has become a "new tradition" in the state of Acre, located in the western extreme of the North region of Brazil. The performing company that bears its name was created in 2005, and the Jabuti performances mix local and popular legends, myths, rhythms, and cultural manifestations, denouncing the growing destruction of the Amazon forest. Contrasting with the ox tradition, the Jabuti puppet symbolizes the preservation of life in the Amazon forest: a symbol of endurance, the tortoise, though bearing a thick and strong shell, is too slow to run away and escape from the fire, and is thus the first species to be victimized in the destruction. The aim of this paper is to address it as a new and original variation of one of Brazil"s most popular puppet manifestations, the Bumba-Meu-Boi folk tradition, which adds to its earlier indigenous, European and African roots important elements and issues of our own time and history.
---
Sri Lankan Women Migrant Workers and Role of Family and Kinship
Networks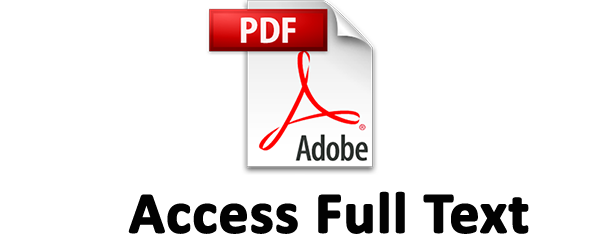 Pages 56-63
Shantha Wanninayake
Abstract

Migration from Sri Lanka to other countries has played an important role not only in Gross National Production of the country, but also social and cultural activities in the people. The International Labour Organization (ILO) estimated however, that the total number of legal migrant workers was 25 million and the illegal migrants were in the range of 45 million throughout the world (Sri Lanka Bureau of Foreign Employment -SLBFE 2014). In 2012, migrant worker remittances amounted to $6.1bn, or over 10% of GDP, the highest income from a foreign income source to the government. Many studies have focused on economic, social and cultural impact on the person, family and the society from the women migration to Middle East employment (Colen 1990; Gunatilake 1995; Gamburd, 1995; Wanninayake 2006). The aim of this paper in to explore the impact created by women's migration on the family network and kinship relation and the find success achieved by their families. Particularly, when a woman leaves her family for foreign employment, instantly gaps and challenges arrive regarding the security of the family and taking care of children. In such situations, how does the family network and kinship networks
operate, and with what effect? The study show when the woman absent, family members filling the gaps and share the service as well as how they managed, controlled, consumed, saved or invested remittance which have received as foreign earning by using their family and kinship networks. The study covers the two DS Divisions in administrative district of Kurunegala in North Western Province in Sri Lanka and selected a random sample for collecting data. The study manly depends on qualitative data using in-depth interviews, interview with key
informants.
---
The Relationship of Birth Order and Academic Achievement of PUP Santa Rosa Campus Second Year Students During
the School Year 2014-2015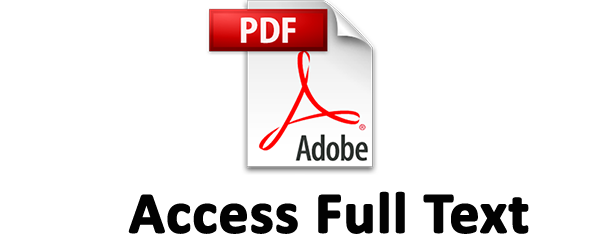 Pages 64-75
Baybay, Marisa Reyes
Abstract

Throughout the history, birth order is a significant concept in families of different cultures and race. Every child in the family may differ from his/her siblings because of his/her role in the family. The first born may be a lot more different from the second born and last born. His/her academic achievement may also be affected because of the expectancy from parents. Individual personality of a child may also influence by his/her role in the family for it is his/her first group experience. According to Adler, character traits and behaviors derive
primarily from developmental issues, including birth order. This study was conducted to examine birth order's relationship to academic achievement in order to further understand the links between the said variables. This research was conducted to determine if birth order is related to the academic achievement of the second year students of Polytechnic University of the Philippines – Sta. Rosa Campus. A descriptive type of research was used in this study. The research locale is the Polytechnic University of the Philippines – Sta. Rosa Campus.
With a total population of 766 second year students, using Sloven's Sampling Technique with 5 percent margin of error, sample size were arrived at 263 respondents. The researcher used a researcher made questionnaire in collecting information among the respondents. Based on the statement of the problems, findings were a greater number of respondents were middle child who has a good academic performance. Likewise, a p value of 0.584 was obtained which was higher than the 0.05 level of significance which reveals that there is no significant
relationship between the respondents' birth order and academic achievement. The respondents' birth order has little to no bearing on their academic achievement. Therefore, the null hypothesis is accepted.
---
Sociological Analysis on Prisoners; with special reference to prisoners of Death Penalty and Life Imprisonment in Sri Lanka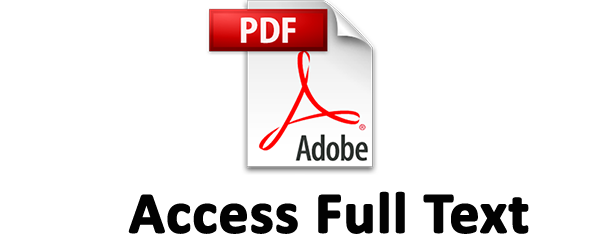 Pages 76-84
Wasantha Subasinghe
Abstract

This research paper tried to analyses the ideas on death penalty and life imprisonment experiences of its offender's point of view. Within the framework of giving punishments and control criminals are essential for the society to its best functioning. There are organized crimes and instantaneous crimes against human and property. Findings revealed causes for engaging criminal behavior as well as feelings of them as offenders. Death penalty and life imprisonment are been punished especially for drug selling and murders. The end of life imprisonment decided by nature; but the date of death penalty will be decided by the president of Sri Lanka in Sri Lankan context. Still there is no decision on implementing the death penalty in Sri Lanka. These both categories of prisoners need if implementing death penalty or freedom. Some of them need to convert death sentence to life imprisonment. They are physically and mentally damaged after their imprisonment. Lack of
hope and as well as lack of welfare and rehabilitation programs they suffered their lives in the prison.
---
Track: Engineering & Technology Studies
Study on the Measurement and Stability Estimation of Concrete Roadbed Slab at High-speed Train in Bridge-Earthwork
Transition Zone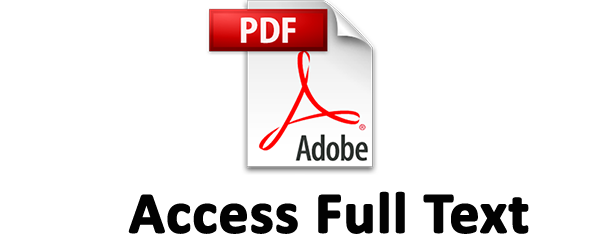 Pages 85-96
Kim, Taekyun, Choi, Byeongjin, Park, Jongho, Hong, Sungnam, Park, Sun-Kyu
Abstract

Recently, many countries are interested in development of high speed train. However, compared to high speed train technology is developing, high speed train infra system is not verified. Furthermore, in case of bridge-earthwork transition zone that is the most complicated in railroad facility that track, bridge, earthwork is connected complicatedly. Disorder and destruction of track can be occurred by rigidity transition. In order to apply high speed train with 430km/h, it is needed to evaluate stability of behavior condition of bridge earthwork transition zone by instrumentation system and the construction methods that accurate and consistently verifiable. In this study, vertical displacement of bridge-earthwork that connect prestressed concrete box bridge and earthwork zone is calculated theoretically, and evaluate stability compared with measurement of wheel load, strain, displacement data with estimation data and criteria of measurement.
Therefore, as a result of comparing wheel load, strain, displacement data with estimation data and criteria of measurement, the stability showed favorable.
---
Track: Physical Life and Applied Sciences
Polymeric Membranes: Effects of Catalyst Volume Fraction on Dielectric Relaxation Time and Crystallites Dimensions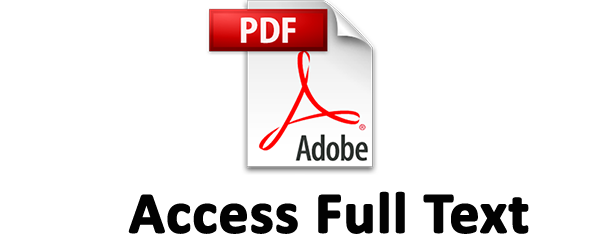 Pages 97-103
Laurentiu Iordaconiu, Iosif Malaescu, Ioan Bica
Abstract

We have obtained polymeric membranes based on silicone rubber, stearic acid, silicone oil at various concentrations of catalyst. The obtained polymeric membranes are used as dielectric materials for fabricating plane capacitors. By using the plane capacitor method, we measure capacitance C and dissipation factor D of the plane capacitors in an electric field of medium frequency. From the obtained data we calculate the dispersion and absorption characteristics of the membranes. We show that these characteristics are sensibly influenced by
dimensions of the crystallites which in turn, depend on the concentration of catalyst used at polymerization of silicone rubber.