---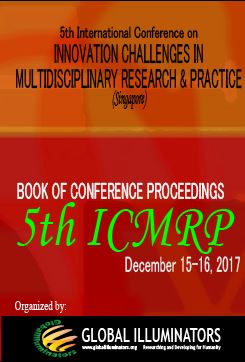 ICMRP Proceedings
Copyright © Global Illuminators. All rights reserved
ICMRP Proceeding
Volume 5, Pages 1-103
2017 ICMRP Conference on "INNOVATION CHALLENGES IN MULTIDISCIPLINARY RESEARCH & PRACTICE" (ICMRP 2017)
December 15-16, 2017 Singapore
Edited by Dr. Ahmed Saddam
Volume 1
pp. 1-197 (2013)
2013 ICMPR Conference on "INNOVATION CHALLENGES IN MULTIDISCIPLINARY RESEARCH & PRACTICE" (ICMRP 2013)
Volume 2
pp. 1-239 (2014)
2014 ICMPR Conference on "INNOVATION CHALLENGES IN MULTIDISCIPLINARY RESEARCH & PRACTICE" (ICMRP 2014)
Volume 3
pp. 1-225 (2015)
2015 ICMRP Conference on "INNOVATION CHALLENGES IN MULTIDISCIPLINARY RESEARCH & PRACTICE" (ICMRP 2015)
Volume 4
pp. 1-127 (2016)
2016 ICMRP Conference on "INNOVATION CHALLENGES IN MULTIDISCIPLINARY RESEARCH & PRACTICE" (ICMRP 2016)
Volume 5
pp. 1-103 (2017)
2017 ICMRP Conference on "INNOVATION CHALLENGES IN MULTIDISCIPLINARY RESEARCH & PRACTICE" (ICMRP 2017)
Track: Business Management & Economic Studies
Toward Start up Model for Green Care Business in Korea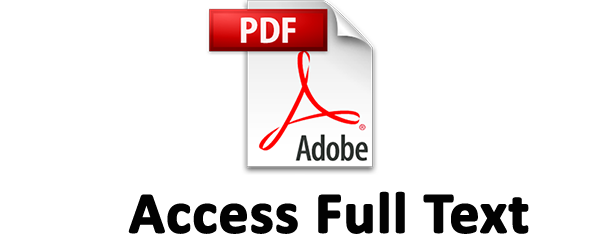 Pages 1-5
Youngdo Shim, Hyeim Ahn, Dae-Koo Kang

Abstract

In Korea, requiring good results first climate in business have given positive or negative side effects as health problems. Culture as applauding a success or blaming a failure about their work may be good for supporting their eager to win, but it will be very bad pressure in some cases as they don"t like it. And care for business peoples or their family will be going to enlarge new business market for exhausted people needs. The purpose of this study was to suppose the green care startup business model in Korea. For the study, it was followed by interviews or visiting the company, corporation and villages where care programs was operated using agricultural resource or environment as animal, plants, forest resources, natural scenery. For the research, previous site visit and interview with manager or worker in 49 green care business cases was followed after 2016 or 2017, and we selected 10 cases for more deeply investigation. Based on 10 companies with interview form (type, size, main facilities, recipients of care, program contents, annual turnover, goal and vision etc), each business information was gathered by interviews and mails. Based on the reviews on the business data and discussion with researchers, green care startup models proposed two basic type as green care surrounding based business and green care expert based business. And all basic type has some varieties in views of each other factors combination focus. Along with basic models, some implementation as startup process and main revenue source was composed by models.
---
Consumer behavior for Retirement Planning in Thailand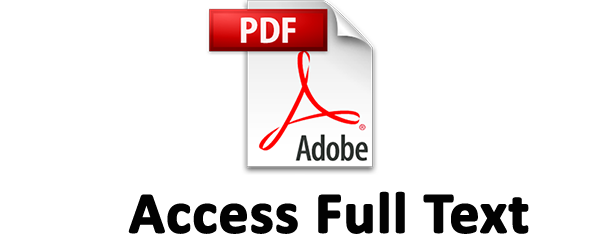 Pages 6-12
Ongcaruttiya Kittichotwattana , Rudsada Kaewsaeng-on , Mohamed Pirani
Bahaudin G. Mujtaba

Abstract

The study explored retirement planning in Thailand, especially how consumer behavior in relation to potential purchase of retirement pension plans becomes imperative. The research used a questionnaire to collect data from 502 respondents (age between 25 to 55 years). They were chosen by using convenience non-probability sampling method. The data was analyzed using SPSS (hypothesis testing and multiple regression models). The research uncovered that "there is a lack of knowledge and preparation for retirement", and that "perceived risk" is the only factor that influences consumer "retirement pensions" buying behavior. Therefore, the findings are important for policy makers and those selling retirement financial products. For the Government, there is a need to educate people about retirement pension"s provisions and available options; while from the financial industry point-of-view, there is need to design appropriate products to suit the different needs of the population.
---
Forecasting International Tourist Arrivals To Sri Lanka Using Sarima Approach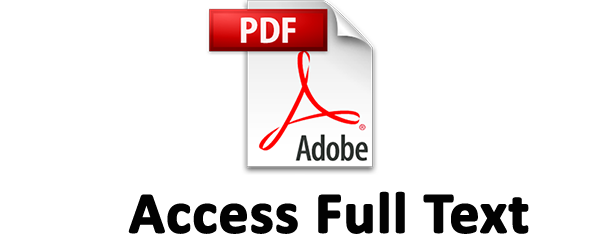 Pages 13-23
S.C.Thushara, Jen-Je Su, Jay Bandaralage

Abstract

Sri Lanka is one of the popular 'sun and sea' tourism destinations in Asia that attracts tourists from all regions of the world. The tourism industry in Sri Lanka is a major economic activity and hence provides many economic benefits in terms of contribution to GDP, foreign exchange, employment and the indirect effect on other industries. Sri Lanka is currently experiencing a tourism boom as a result of the end of political violence and nearly three-decade long war in 2009. Tourism has now become a driving force of post-war economic development and Sri Lanka has even developed a Tourism Development Strategy for 2011-2016 by recognising the role it can play in post-war economic development. Over the years, the world tourism industry has changed in terms of trends, patterns and structure of origin and destination countries. UNWTO predicts that international tourist arrivals will grow by 43 million annually until 2030and the Asia Pacific region is predicted to get the most of the share of the new arrivals. This creates new opportunities and challenges for the countries which depend on the tourism such as Sri Lanka. To gain the maximum benefit from this growing industry, appropriate policy decisions, infrastructure development and conducive business environment need to be developed. To that end, accurate forecasting of the international arrivals is vital. Consequently, the main purpose of this paper is to identify a forecasting model that best fits the international tourist flow patterns in Sri Lanka using SARIMA approach. Monthly tourist arrival data from January 1984 to June 2016 is used as the training sample to identify the best forecasting model and the arrival data from July 2016 to June 2017 is used to evaluate the forecasting accuracy of the selected model. ARIMA (2,1,2)(1,0,2)12 model was selected as the best model to forecast international tourist arrivals to Sri Lanka. The findings of this study will be useful for government agencies involved in tourism planning and promotion, and the private establishments in the industry.
---
Track: Social Sciences and Humanities
THE MH370 Incident and Malaysia-China Bilateral Relations: A Comparative Analysis of Newspapers IN Malaysia and China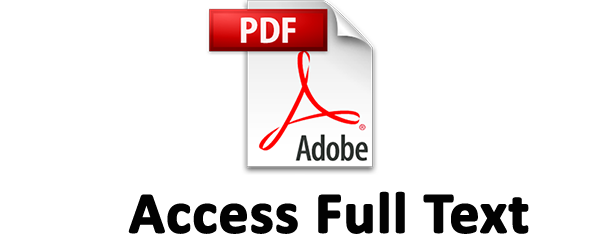 Pages 24-35
Yang Lai Fong

Abstract

China has become a major global power at the turn of the 21st century with its multidimensional growth ranging from economic, military, education, scientific to technological. Intellectuals from a variety of backgrounds emphasize that the rise of China will inevitably change the structure of world politics and the global economy. These changes are especially relevant to Malaysia – China is Malaysia's biggest trading partner. Malaysia, on the other hand, is China's third-biggest trading partner in Asia and the biggest trading partner among all the countries in the Association of Southeast Asian Nations (ASEAN). In light of the events surrounding the missing flight MH370, the critical importance of studying media representations across Malaysia and China has become all the more essential to understand the role of media in bilateral relations. Based on a comparative content analysis, this paper investigated the framing of the MH370 incident as well as Malaysia-China bilateral relations by mainstream Malay-, English- and Chinese-language newspapers in Malaysia as well as by mainstream Chinese-language newspapers in China. The findings indicated that the newspapers reported with different intensity and prominence, while relying on different news sources. The two salient frames found in this study were ―search and rescue operation‖ as well as ―friendship, ties and understanding‖. The coverage of the newspapers was also dominated by positive valence towards Malaysia-China bilateral relations. By employing framing theory as the theoretical framework, this study thrusts current and future research into the complex dialectic between mass communication and international relations (and, specifically, diplomacy). By locating media framing processes within the wider political, social and economic contexts, the study also addresses the paucity of framing research that deals with issues of power and ideology. In order to investigate the impact of news frames on people's perception of an issue, it would be interesting to juxtapose the findings of this study with public opinion data to measure public perceptions towards Malaysia-China relations.
---
Indigenous Measurement Tools and Means Used by Agta of Lupigue, Ilagan City, Isabela, Philippines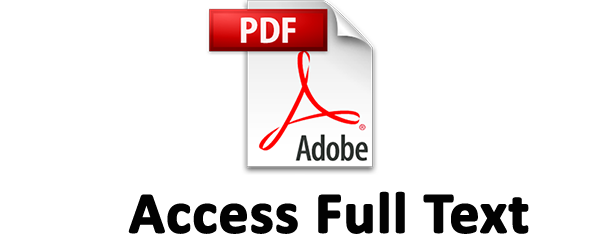 Pages 36-42
Martin Aldwin M, Odanga Lea T
Abstract

This ethnographic study identified and described the Indigenous measurement tools and means used by Agta of Sierra Madre in Lupigue , Ilagan City, Isabela, Philippines. The researchers being observers obtained data in natural setting using interview, documentary, analysis, observation and immersion. The Barangay officials and the elders of the community served as the main informants as to their Indigenous measurement tools and means used by Agta. A review of documentary materials and readings was done to enrich the researcher"s knowledge of cultures, systems and practices of the respondents. Indeed the result of the said research with regards to the indigenous measurement tools is simple and anchored on their physical attributes based on their immediate needs for survival. Interviews also revealed that aside from the dangan, piye, dippa, dapan, tikken, addang, gappa and akup is also part of Indigenous measurement tools. The agta have evidently demonstrated a strong sense of ownership and pride for these indigenous measuring tools due their time – tested effectiveness and sustainability. It is highly recommended that the aforementioned practices be shared and passed on, thus paving the way to the regeneration of Indigenous measurement tools.
---
The Future of Learning in Emerging Creative Economies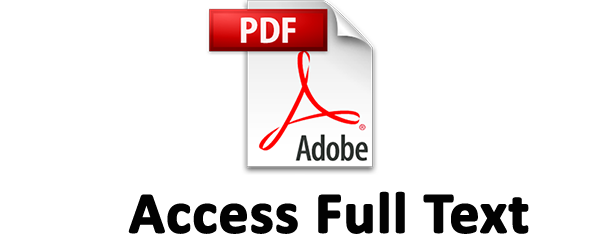 Pages 43-49
Rael Futerman
Abstract

Given the fourth industrial revolution"s rapid pace of change and technology"s exponential growth, people need to learn how to become more adaptable and resilient in this unpredictable marketplace. This often means exploring new avenues for growth and developing new learning pathways. Rapid change brings "complexity, discontinuity, conflict, resistance and difference", a state of change and ambiguity which requires a paradigm shift to thinking in new ways about change that necessitates flexibility and fluidity, and an acceptance that confusion is a normal state of events (Welge, M & Holtbrügge, D. 1999). Increasingly the skills needed for this time of change is essentially "human", that is, emotional intelligence, creativity, critical thinking and cognitive flexibility. This is particularly important when higher education institutions are training students for jobs that might not yet exist or that might have changed or become redundant by the time they graduate.
This paper presents an outline of several programmes initiated at the Hasso Plattner Institute of Design Thinking at the University of Cape Town (d-school). The aim of these programmes is to improve the efficiency and effectiveness of interdisciplinary study at a tertiary institution that operates in a highly complex, multicultural and evolving context. Design thinking, an innovative , human-centric problem solving process, is being used very successfully as a cross-cutting, multidisciplinary academic programme that goes beyond traditional university practices. Graduates are more competent to enter emerging economies. We"re living in a time of rapid transformation in terms of what"s required for a country"s workforce. According to the World Economic Forum five years from now, over one third of skills (35%) that are considered important in today"s workforce will have changed". Design thinking programmes that nurture both creativity and critical thinking around complex challenges offer students an opportunity to develop core skills for the workplace of the fourth industrial revolution.
---
Does Conspicuous Leisure Consumption Increase Leisure Satisfaction of Mountain Climbers?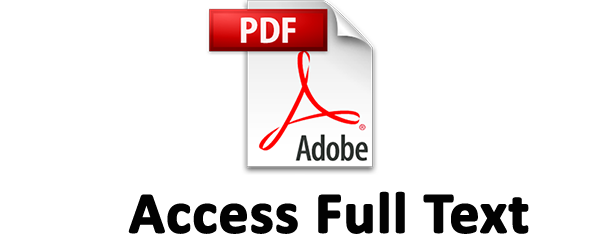 Pages 50-52
Sunhwan,Hwang, Cho. Heetae, Kang Hyoung-Kil

Abstract

This paper addresses the associations between conspicuous leisure consumption, recreation specialization, and leisure satisfaction among Korean mountain climbers. The data were collected from 443 mountain climbers. Data analysis was conducted using K-means cluster analysis, one-way ANOVA, and two-way ANOVA. The results of this study were that when the level of recreation specialization increased, the propensity of conspicuous leisure consumption also increased. In addition, conspicuous leisure consumption does not show the positive association with leisure satisfaction. Theoretical and practical implications are provided in the discussion section.
---
Curriculum Development on the Green Care Experts Development in Korea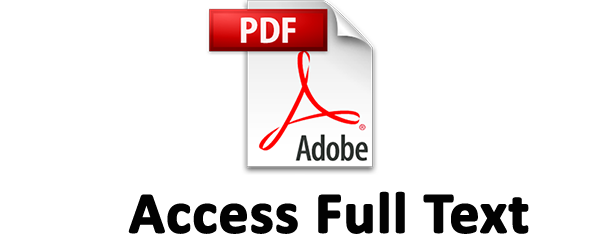 Pages 53-60
Hyojin, Lee, Dae-Koo Kang

Abstract

 In Korea, rapid industrialization would give many effects in good sides or bad sides. In rural sides, peoples moving toward cities gave population deficiency and community shrink, and peoples moving would be required more jobs, houses, conveniences ever in cities. In 1997, financial crisis made each business searching benefit and survival in business. For the survival in business, each business requires their employees to produce more profits as productivity enlarging, long time work, sacrifice his/her life for company works. So it gave more burdens to any employee. Specially, in newcomer employment diminishing condition, employee didn"t want leave their jobs, any company"s requirement almost accepted. So these surrounding may be give much pressure to escape. In this point, green care business will be started. Green care means to use agriculture and rural resources and surrounding for caring unprivileged peoples. So training for green care experts will be long time and more specialized. For making training systems, first of all, we should select more needy contents.
For the curriculum development, we developed job model for green care experts by 21 experts composed of researchers, green care business workers or managers, vocational education experts, green care contents experts. Through literature review and visit and interview with some managers or some experts, we proposed 9 category and 62 subcategory model. Through three staged Delphi methods, we finally made new model composed of 7category and 50subcategory. So we recommend the competency including in curriculum.
---
Green Care Competency Needs of Rural Extension Agents in Korea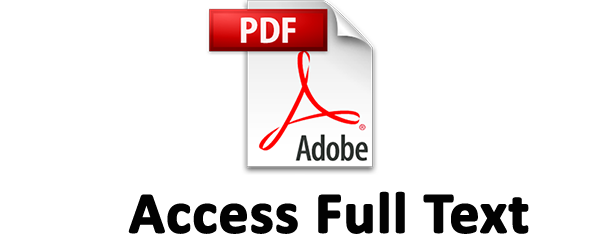 Pages 61-68
Lee, Seunghee, Dae-Koo Kang

Abstract

In Korea, It was main goal for rural extension agents to teach and counsel more good foods producing or benefits for farmers. Recently farmers tried to change their farming systems along with customer need change. Because of low family number and rapid business surrounding change, "eat alone", "drink alone" is main trend in city-life. So it affects their life negatively by competitive surrounding. Eat alone without comfortable family or friend may give only full stomach without satisfaction and relief, so many workers in office want to take a break. But they don"t have rest, they should be burned out. Many people visited to take a break in rural during their vacation season. So it is new market opportunity for farmer and rural peoples to give a rest in rural surroundings. But this business has new and old fashioned in many focus. So green care business start -up maybe need to training for farmer and rural peoples. Rural extension agents will be good helper for farmer to start a green care business. But it is critical to know their level about green care activities and business for whether it is possible or not. 400 rural extension agents in Korea were sampled by the two staged stratified sampling methods. And educational needs questionnaire was developed by researchers through green care related literature reviews. Finally returned 290 questionnaires analyzed by t-test, Borich"s educational needs formula. All 26 items had significance difference in t-test between present competence level and ideal level. It was very high gap in green care program developing and planning proposal making along with client, professional development competency as green care experts, green care resource finding along with client characteristic and needs, green care program contents composition with care resource mixing, change measuring and effect testing of care program attendee.
---
E-Government Divide in the Republic of Mauritius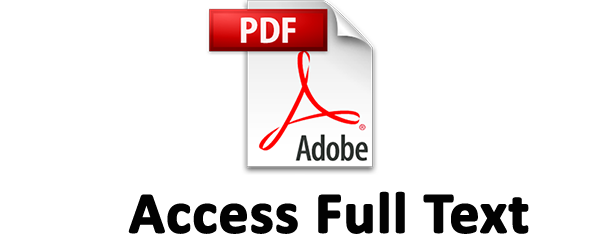 Pages 69-81
Chintamanee Sanmukhiya

Abstract

This study is the first attempt to address the effects of demographic factors on e-government divide in the Republic of Mauritius. Findings would encourage wider e-participation and e-inclusion into policy making from all segments of the population. A stratified random sample of 310 users and non-users of e-government was used. A logistic regression was estimated. The non-significant Hosmer-Lemeshow test and the Nagelkerke R2 of 0.538 imply that the logit model is useful in predicting e-government divide. The classification table shows 81% correct classification. All Wald Chi-Square statistics are reported. This research reveals that marital status and gender do not predict e-government divide. Age (p<0.01), education (p<0.001), middle income range (p<0.05), dwellership (p<0.01) and public sector employment (p<0.05) affect a citizen"s decision to adopt e-government. The massive investments in e-government initiatives cannot be justified as these have not catered for universal coverage. Young citizens are at most 20 times more likely than old citizens to adopt e-government. The tendency to use e-government increases as more education is acquired. Rural dwellership almost triples the odds of e-government adoption although these citizens are less educated than their urban counterparts. Public sector employees are 3.6 times more likely to use government websites than the self-employed. Monthly income earners of Rs 20001 to Rs 35000 are 3.3 times more likely to use e-government services than those earning up to Rs 10000. This study challenges the belief that rural dwellers are marginalised and reinforces the importance of education within the theoretical framework of e-government divide.
---
Track: Engineering and Technology Studies
Development of Dynamic Simulation Modelling of Power Converters for OWC Wave Power Generation System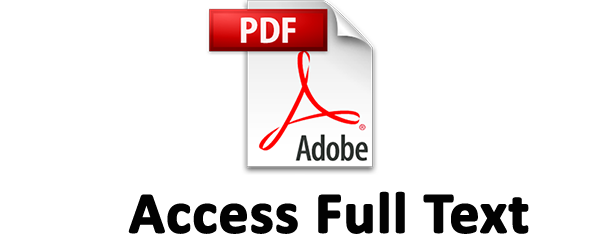 Pages 82-88
Jaehyuck Kim

Abstract

The oscillating water column (OWC) wave power generation system consists of an OWC chamber, a turbine, a generator, and a power converter. The power converter controls the generator to convert the kinetic energy of an irregularly varying wave to electric energy. The power converter comprises a rectifier that converts the three-phase AC voltage, which is the output of the generator, into DC, and an inverter that converts the three-phase AC voltage into an AC voltage of a frequency and magnitude required by the grid. In this paper, we present a topology of a power converter for an OWC wave power generation system and simulate the mathematical modeling of a permanent magnet synchronous generator and power converter for a wave power generation system to the operation characteristics of the power converter.
---
Using Attenuation Coefficient to Solve the Grounding Resistance Estimation of Human Body in the Special Cases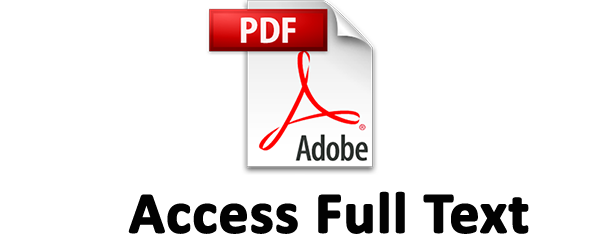 Pages 89-98
Jeu-Min Lin, Zhao-Xiong Wang

Abstract

It is dangerous when human are working in and around the high voltage environments. The safety of personnel in and around electric power the installations has been a prime concern. Specifically, this safety is generally in terms of the allowable touch and step voltages. These voltages are related to the ground resistance of human foot. In order to increase the safety of personnel, a high resistivity surface layer of gravel is normally existed in the substation switchyards or other high voltage areas. The thickness of this layer will affect the calculation of the ground resistance of human foot. Among them, the electromagnetic field and humidity factors are also considered in this paper. As a result, the surface layer of gravel can be used to reduce the grounding resistance of human foot. The equivalent model of human foot was modeled by the circular plate conductor in the past. Which consider the beauty of the environment, most of the transmission lines are in the surface, so the transmission line generated by the discrete current will affect the grounding resistance estimation, so this paper will consider the composition of the Maxwell equations. On the other hand, the damp ingredients and temperatures on the surface will also be considered in this paper. This paper investigates the present methods for estimating the ground resistance of human foot and proposes an equivalent model for calculating the grounding resistance of human foot. A comparison of the proposed model and present methods is also shown in this paper.
---
Track: Health and Medicine Studies
Creating a Web-Based 3D Virtual Patient Scenario for Communication Skills Practice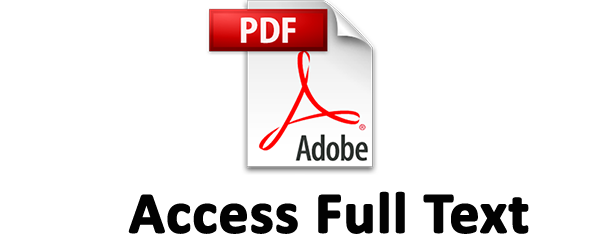 Pages 99-103
Baris Sezer, Mohan Zalake, Andrew Cordar, Benjamin Lok, 5Samsun Lampotang
Abstract

Using Virtual People Factory (VPF – http://vpf2.cise.ufl.edu), developed by University of Florida – Virtual Experiences Research Group, we created an interview with a 3D Virtual Patient (VP) suspected of migraine. VPF is free software that enables content-area experts (e.g. educators and end-users) to rapidly create virtual conversations. VPF allows us to capture a dialogue between a human user and a VP. We used the following steps to create the interview. 1) Using VPF, we created a corpus of questions (questions/statements posed to the VP) and corresponding responses from the VP. When a learner interacts with the VP, the learner"s input is matched against all the questions in the corpus, and the closest match is found. The corresponding response for the identified match is displayed as the response from the VP. 2) The conversational content (121 questions, 47 responses in total) was prepared in stages (Greeting, History of Present Illness, Medical History, Social History, Family History and Closing). The important questions on each stage were marked as important discoveries (13 important discoveries in total). 3) All the VP"s responses were recorded via a microphone to .wav sound files. 4) We used a 3D character provided by Adobe Fuse. Patient information, goals, scope and stages were defined on VPF. VPs can help health profession students learn affective skills by providing a safe environment. VPs, who are programmed, always give the same reactions, do not forget lines, provide consistent feedback, can simulate and present any role or characteristic, and are ready anytime for use and for repetitive practice. The scenario was prepared using these four steps above and was prepared in Turkish. Once the conversational content has been created for a VP using VPF, it can be used anywhere through a simple http (web) call.
---