---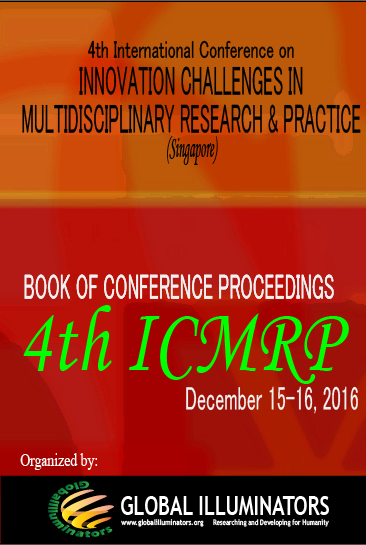 ICMRP Proceedings
Copyright © Global Illuminators. All rights reserved
ICMRP Proceeding
Volume 4, Pages 1-127
2016 ICMRP Conference on "INNOVATION CHALLENGES IN MULTIDISCIPLINARY RESEARCH & PRACTICE" (ICMRP 2016)
December 15-16, 2016 Singapore
Edited by Dr. Ahmed Saddam
Volume 1
pp. 1-197 (2013)
2013 ICMPR Conference on "INNOVATION CHALLENGES IN MULTIDISCIPLINARY RESEARCH & PRACTICE" (ICMRP 2013)
Volume 2
pp. 1-239 (2014)
2014 ICMPR Conference on "INNOVATION CHALLENGES IN MULTIDISCIPLINARY RESEARCH & PRACTICE" (ICMRP 2014)
Volume 3
pp. 1-225 (2015)
2015 ICMRP Conference on "INNOVATION CHALLENGES IN MULTIDISCIPLINARY RESEARCH & PRACTICE" (ICMRP 2015)
Volume 4
pp. 1-127 (2016)
2016 ICMRP Conference on "INNOVATION CHALLENGES IN MULTIDISCIPLINARY RESEARCH & PRACTICE" (ICMRP 2016)
Track: Business Management & Economic Studies
The Development of Automatic Auxiliary Supervision Equipment for Freeway Maintenance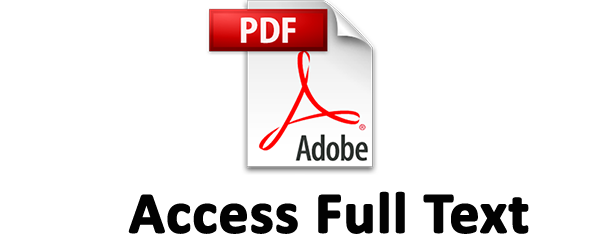 Pages 1-7
Wei-Hsin Huang, Wen-Chia Wang, Jyun-Hao Huang, Ming-Yi Jiang, Po-Yuan Chen

Abstract

This study aims to improve the objectivity of evaluating freeway maintenance in Taiwan from a service design perspective. Information technology was added to the automatic auxiliary equipment to digitalize, simplify, and meliorate the efficiency of the evaluation process.
Regular patrol tasks followed The Freeway Maintenance Handbook, which was written by the Taiwan Area National Freeway Bureau. When the damages of the road such as objects, potholes, fissures were found, the details were recorded and reported for further construction. Evaluation is conducted annually by the Ministry of Transportation and Communications R.O.C. to check the efficiency of the freeway maintenance work. The responsible departments are awarded or warned based on the outcomes of the evaluation. During an evaluation, examiners check the damages on the road by walking and in the vehicles going at speeds of 80-100 km/hr. Lacking the location of the damages, the paperwork took at least two days to complete after a field visit. This study advances automatic auxiliary equipment by using two smartphones with GPS. When the examiners check damages on the road by walking, one smartphone can be used for inputting details, taking photos, and marking locations. Two smartphones were used for evaluating road damages in vehicles. When the damage was identified, the type of the damage was selected on one smartphone, and then the photos taken were sent via Bluetooth to the other smartphone. All ten of the photos would be taken and saved. The recorded information is presented by time and location on GIS (Geographic Information System) through integration program. The process of completing paperwork was shortened to 2-3 hours.
---
A Study of the Level of Management Knowledge of Woodcraft Artisans in Indonesia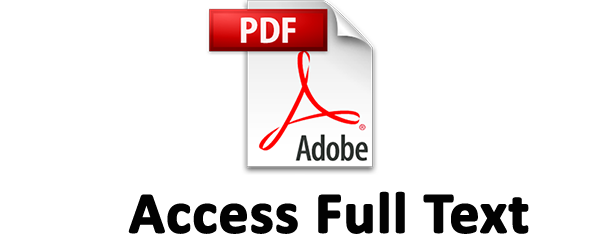 Pages 8-14
Slamet Subiyantoro, Edy Tri Sulistyo, Nanang Yulianto, Nadia Sigi Prameswari

Abstract

The purpose of this study is to understand the level of management knowledge of the woodcraft artisans in Yogyakarta, Indonesia. This study belongs to qualitative descriptive research. It was conducted at industrial woodcraft center in Patuk Village, Gunung Kidul Regency, Yogyakarta, Indonesia. 62 respondents were selected randomly out of 627 people profess woodcraft artisans from 7 locations. The data was collected through questionnaire, interview, and observation methods. The observation and interview processes were conducted according to the research purpose to make it into purposive sampling. Then, the data was analysed using interactive techniques, including data reduction, presentation, and verification. The result shows that the knowledge level of the wood artisans for the management basic concepts is categorized as good (71, 5%), for the business planning is categorized as adequate (69, 1%), and for the business organization is also adequate (61, 5%). Furthermore, the level of knowledge for the briefing aspect is good (76, 9%) and for the quality control is modest (57, 3%). Overall, the level of management knowledge is still categorized as modest since out of four aspects, briefing is the only good aspect. Meanwhile, the other three aspects belong to the adequate and modest level. This subject is caused by the socio-cultural factor in the society which tends to be more socio-collective than professional.
---
Creative City Index for Indonesian Cities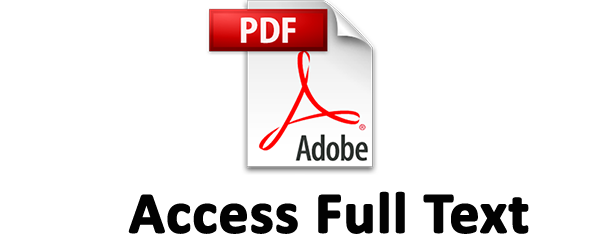 Pages 15-27
Farmaciawaty Desy Anisya, Sabur, Vanessa, Fitri, Handayati, Yuanita, Yudoko Gatot, Simatupang, Togar, Mangihut

Abstract

As one of developing countries, it is essential for Indonesia to develop creative cities for its future sustainable growth. Although the development of creative city will always continue, it is very important to consistently track the development progress. Consequently, Indonesia needs to create its own Creative Cities Index to measure the development of its cities. The creative Cities Index must be in line with Indonesian cities" unique condition. Thus, in this paper we carried out research that produce key factors of Indonesian Creative Cities Index which are appropriate to Indonesian condition. In conducting the research, we performed the qualitative method by means of desk study analysis of literature reviews of several creative city indexes that are used to measure the development of creative city. From the literature review we propose preliminary key factors of Indonesian Creative Cities Index (ICCI). Subsequently, we collect inputs from experts by undertaking serial of focus group discussions to review the composed key factors. We then revised the chosen key factors based on the recommendation by experts. We found five key factors or dimensions of Indonesian Creative Cities Index that will be suitable to Indonesian cities condition, i.e., creative policies, creative infrastructure, creative support system, creative capacities, and economic contributions. The five key factors will have 22 sub key factors.
---
SM Analytics: Impact of SM Engagement Metrics on Online Purchase Intention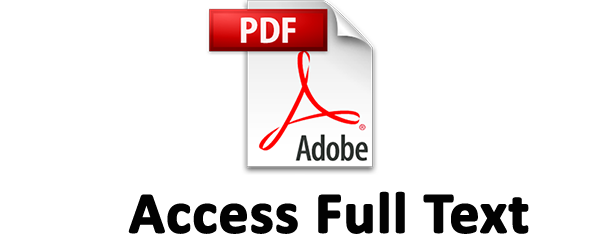 Pages 28-35
Zoha Rahman, Kumaran Suberamanian, Hasmah Zanuddin, Mohd Hairul Nizam Bin Md Nasir

Abstract

Online sale is now the most targeted and striking selling strategy for most of the business enterprises. SM (Social media) now is the most attractive segment to attract consumers and to contact them directly. Many researches have been conducted on identifying the importance of SM on purchase intention. In social media, users tend to do different types of activities (e.g. comment, like, share, view) and these users actions create SM (Social Media) engagement metrics. Users of different Facebook fanpages tend to engage with different pages in different ways. Marketers definitely now need to explore the actual impact of Social media engagement activities on online purchase intension and also they need to find out the consistency of online sales with social media engagement metrics. But yet no study explored the relationship of different users" engagement actions with online purchase intention. The study is based on an Online survey conducted on Malaysian
social media users (n=410) to explore their purchase intention alongside their engagement activities. It will help the E-commerce marketers to identify the importance level of social media engagement metrics on online sales and also guide the e-marketers to decide on e-marketing tools to be encouraged particularly for engagement metrics to make online sales. A survey was conducted among the social media users and responses were recorded using the University of Malaya Survey portal. Data was analysed using AMOS 23 and a best fitted model is suggested to be implemented in social media marketing policy. The study reveals a strong positive relationship between fanpage engagement metrics and online purchase intention. The results will guide e-commerce marketers identify the significance of social media engagement on online sales, while helping e-marketers on their decision pertaining to e-marketing tools, particularly for engagement metrics in increasing online sales.
---
Track: Social Sciences and Humanities
Islamic Theology as a Chance for Dialogue and Mutual Understanding: A Multi-Dimensional Approach of a Complex Phenomenon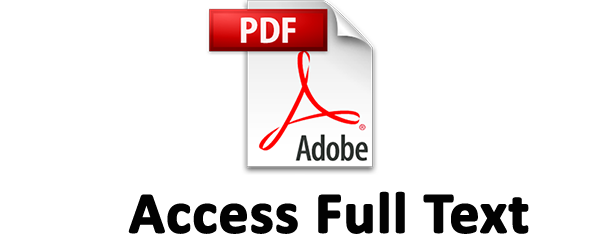 Pages 36-46
Khaled Radhouani

Abstract

Despite the numerous academic attempts in the last centuries, trying to clarify some basic issues concerning Islam, particularly current complex phenomena as the so-called terrorism or islamophobia, the discussion seems to be very far away from a final evaluation. The diversity of the related religious, political, social and cultural dimensions reveals the need to benefit from the efforts of different disciplines in this regard. The establishment of Islamic Theology as a field of study in some Western and European countries is certainly a critically significant event, which is inextricably connected to the whole debate about Islam in the last years. Based on this socio-religious context in the era of Globalisation, this work aims to examine the following questions: How is the Islamic reception of dialogue particularly in Qur ̔ān? Could Islamic Theology, especially as a socio-cultural and academic issue, represent a chance for dialogue? Does this discipline have any impact or arguable responses in the challenge of/confrontation with destructive phenomena such as religious radicalism, Islamophobia etc.? In other words, how can this discipline contribute to a better understanding of Islam and Muslims around the World? What would be the academic, socio-cultural and religious impact of this issue on the young Muslim generation(s) living in European or "Western" socio-cultural context? While approaching this phenomenon, it seems unavoidable to deal with many related issues as well, that are also certainly relevant in this context. That is why it is a rewarding task for modern researchers to analyse the possible inter connectivity between Studying Islam and understanding it. Based on the example German example, where this field of study has already become a recognized sector within five universities, this Paper tries to give some thoughts about the aforementioned questions as a contribution from an Islamic-theological perspective, putting particularly the light on the Islamic conception of dialogue and further related subject matters.
---
Transformational Leadership Styles of Public Elementary School Principals in Relation to School Social Organizational Factors in Region III, Philippines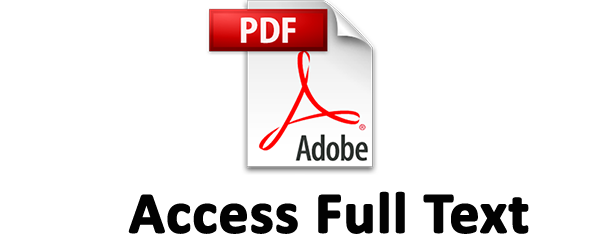 Pages 47-53
Domingo C. Edano, Edna Marie D. Punzalan , Natty L. Tumutod

Abstract

The study aimed to determine the relationship between transformational leadership styles used by elementary school Principals in Region III and school social organizational factors. The descriptive research design was used with the survey questionnaire as the data gathering tool from two hundred fifty-nine (259) school Principals. Results indicate that 79.41 % of the Principals belong to the age group 41-51 with a mean of 45.18 years old; 71.80 % are female; 91.10 % are married; 52.50 %, belong to the Tagalog ethnic group; 30.50 % are masteral graduates; 82.30 % have 1-9 with a mean of 6.19 years of experience as Principal; 58.70 % are Principal I; and 76.06 % maintain a school staff size from 5-19 with a mean of 14.76. The transformational leadership styles- Inspirational Motivation (4.46), Individual Consideration (4.29), and Idealized Influence (4.37) were perceived to be Always used. The school social organizational factors – Teacher Certainty (4.38), Teacher Learning (4.36), Shared Goals (4.36), Teacher Collaboration (4.28), and Teacher Commitment (4.27) were perceived to Always affect school effectiveness. There was a highly significant difference in perceptions on Inspirational Motivation, Intellectual
Stimulation, and Individual Consideration (Sig. = 0.01) respectively when grouped according to highest educational attainment. The perceptions on Inspirational Motivation were significantly different (Sig. = 0.03) when grouped according to position. There was a significant difference in perceptions on: Teacher Collaboration (Sig. = 0.05) and Teacher Learning (Sig. = 0.02) when grouped according to age; Teacher Collaboration and Teacher Commitment respectively when grouped according to highest educational attainment (Sig. = 0.02). There was a highly significant difference in perceptions on Teacher Learning when grouped according to highest educational attainment (Sig. = 0.00). There was a highly significant (Sig. = 0.00) high positive correlation (r = 0.79) between perceptions on transformational leadership styles and school social organizational factors.
---
Transdisciplinary Learning Community: Towards a Transdisciplinary and Trans-University Collaboration Platform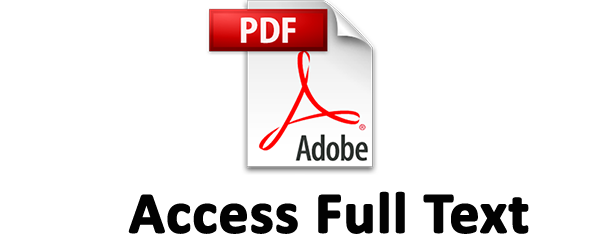 Pages 54-59
Brenda Guajardo Leal, Indira Molina Gaytán, Jacobo Tijerina Aguilera

Abstract

This paper presents the main challenges currently faced by Mexican higher education institutions to cope with the rapid technological development of society, the development of solutions to the complex nature of current problems, the modernization of the teaching approaches that deal with those problems and their integration with governmental agencies and society. As a result of the literature reviewed, a Transdisciplinary Learning Community (CAT, for its initials in Spanish) is presented as a dynamic model that would help educational systems to accomplish knowledge meaning, teaching-transfer, and integration. Examples of different transdisciplinary projects are given and methodologies discussed.
---
Institutional Approach of Innovations on Higher Education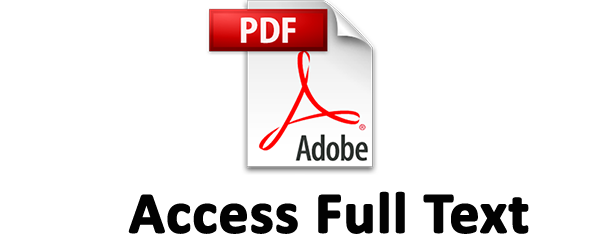 Pages 60-70
Ravik Karsidi, Drajat Tri Kartono, Atik Catur Budi

Abstract

Higher education is designed to be the center of innovation. To improve innovation productivity, higher education needs to perform certain management strategies. This study was conducted to find out the relation between certain management strategies toward innovation productivity. This research was based on theory of new institutional approach under concept of embeddedness developed by M. Grannoveter. This research was qualitative using case study strategy. The case study was taken place in Universitas Sebelas Maret. Data was collected interview, documentation and Focus Group Discussion (FGD) technique. The result showed that some innovations. Technologybased innovations were UNS Accreditation, the Smart Battery UNS, Public Service Agency (BLU), Greenmetrics, the International Organization for Standardization (ISO), Quality Research of LPPM UNS, Student Achievement, Quacquarelli Symonds (QS), Independent Business UNS, Unqualified (WTP) and Webometrics UNS. Work culture called ACTIVE (Achievement Orientation, Customer Orientation, Teamwork, Integrity, Visionary, Entrepreneurship) also affected the emergence of innovation. Those innovations productivity was
influenced by several institutional dimensions: leadership, organizational cultural, quick responses, integrated planning and budgeting, transparency policy.
---
Machiavellianism in Shakespeare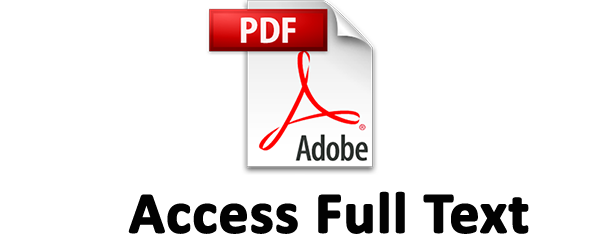 Pages 71-76
Steve Wall

Abstract

 This paper focuses on the problems related to the public utilities with references to the background of managing deficits. There is also, a study to provide the ways of low transaction costs to get efficiency on any level of production capacity with no consequence on the short or long-run, and next to the specific of delivery for utilities.
---
The Impact of the Grade Five Scholarship Examination on Higher Education: Views of B.Ed Undergraduates in Sri Lanka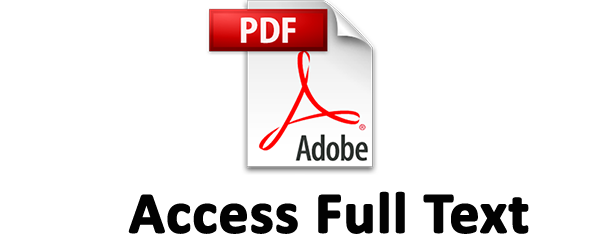 Pages 77-79
Chandrakumara Chinthaka

Abstract

 Grade Five Scholarship Examination (GFSE) aims at identifying students with high potential or academic abilities at the end of primary education in-order to provide them equitable opportunities to further develop as an investment towards future citizenship. Objective of this study is to analyze the impact of the above examination on a purposively selected sample of Bachelor of Education (B.Ed) undergraduates from Sinhala, Tamil and English media(N=103), who have scored high marks and have been selected to follow B.Ed course at University of Colombo. Further, the study investigated predictive validity of the GFSE by using their academic performance at GFSE, GCE ordinary level (O/L) examination and A/L examination. Island ranks and Z scores too were used. Student beliefs were analyzed to find the impact. The correlation coefficients were estimated across these measures by comparing those with the results of GFSE. The results revealed that only 16.5% had obtained the pass mark at the GFSE and 10.68% have got opportunity to enter a prestigious school. Those who passed GFSE were asked about their experience and feelings immediately after obtaining the results. 70.59% were encouraged by their results while 63.5% of those who were disqualified were not affected by their results. 23.5% had been discouraged by their marks. 43.7% of the total sample stated that the GFSE results did not have an impact on their educational life. According to the calculations of predictive validity and responses given by the sample of B.Ed undergraduates, a significant impact of GFSE on higher education cannot be traced. Therefore, the overall non-significance is worthy of researching further as there is a controversy in holding GFSE in Sri Lanka.
---
Towards Constructively Aligned Curriculum Practices: Challenges and Teaching Skills of In-service Teachers of Sri Lanka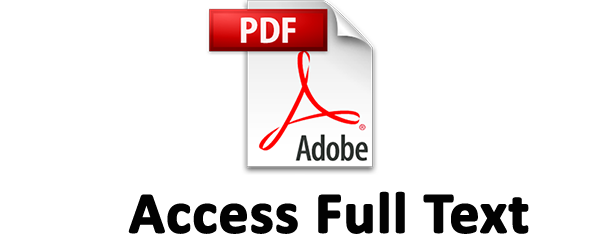 Pages 80-84
Priyanka Kumudini Seneviratne

Abstract

This study attempts to design a supportive programme on Constructive Alignment (CA) for a group of in-service teachers and determine the perceived level, the challenges and teaching skills in relation to the planning three key components of CA. The purposively selected sample consisted of 71 in-service teachers from the Faculty of Education, University of Colombo, Sri Lanka in 2016. The treatment which comprised of lectures on constructively aligned lessons under different subjects and worksheets were used as the experimental intervention. Questionnaires and structured interviews were also used. The gathered data was analyzed using quantitative measures. Fact findings from comprehensive evaluation on supportive programme for CA revealed that the participants" ratings for the treatment with learning activities with constructively aligned exemplary lessons were high. The highest perceived levels in planning the three elements of CA were with the in-service teachers of Mathematics, Geography, and Business studies. The effect of the training was less for those of Primary and Civics Education. The most challenging element related to lesson objectives was determining objectives in the cognitive domain as par with its depth while that of with regard to organizing teaching learning activities was preparing appropriate learning aids. Determining the level of adequacy of the assessment according to the intellectual abilities of the students was the most challenging element in assessment. The perceived skills in assessing students" achievement, effective use of boards as a learning aid, and effective use of group learning were comparatively low. Further research in the area is required for improving the abilities in key components of CA for the in-service teacher education programmes of Sri Lanka.
---
Qualitative Longitudinal Research on Lithuanian Student Migration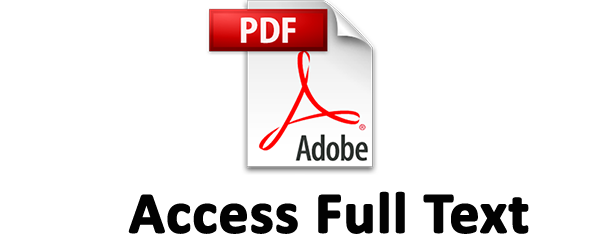 Pages 85-92
Egidija Ramanauskaite, J. Rimas Vaisnys

Abstract

 Emigration of first-rate students is a very significant form of "brain drain" on the national level, with serious long-term consequences for cultural, economic and educational sectors of the nation. Fifty students, some of whom have emigrated for studies in Great Britain and others who have stayed in Lithuania, have been followed by our team by employing repeated in-depth interviews and detailed questionnaires for almost five years. We have seen significant changes with time in the values and importance of variables characterizing the students, finding a greater than anticipated influence of peers and personal contacts on the behavior of the respondents. In contrast, economic considerations seem to have been of less significance than anticipated in modulating the behavior of both kinds of students. The presence of both short term and long term response variables increases social policy possibilities.
---
Track: Health and Medicine Studies
Factors Related to Contraceptive use among Early Age Married Women in Sungai Tabuk at Banjar District in 2015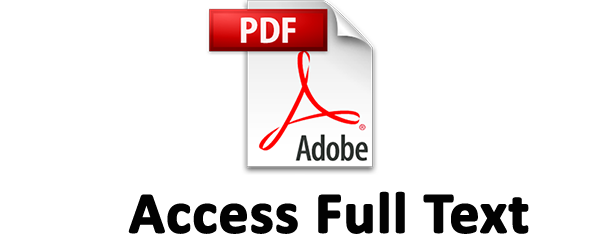 Pages 93-97
Lena Rosida, Musafaah, Aulia Rahmi Rezkia

Abstract

Early marriage is a marriage performed by a person at a young age .Based on data from the Ministry of Religion Kabupaten Banjar in 2015, Kecamatan Sungai Tabuk was the second highest number of women marrying at early age with a total of 172 women married under 20 years old. This research aimed to explain the correlation between education level, knowledge level, attitude, income, number of children, information of health workers and husband support with contraceptive usage in woman married at early age in Kecamatan Sungai Tabuk. This was an observational analytic study with a cross sectional study. Population in this study was women married under 20 years old in Kecamatan Sungai Tabuk Kabupaten Banjar, South Kalimantan. Number of sample was calculated using two proportion test. 92 samples were taken with simple random sampling technique. Univariate and bivariate analysis were done for resulted data using Chi Square test. Our result showed no correlation between all factors researched except knowledge level factor with contraceptive usage in woman married at early age.
---
The Relationship between the Smoker in Family Member and Using of Mosquito Coils with Acute Respiratory Infection to Children in the Banjang Public Health Centres of Hulu Sungai Utara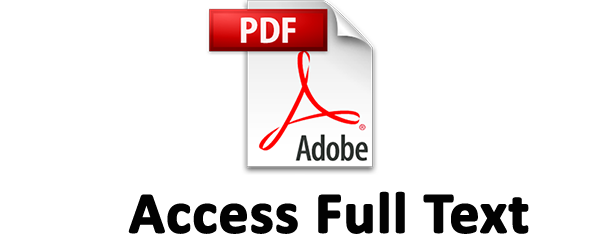 Pages 98-101
Laily Khairiyati, Frieda Ani Noor, Siti Fatimah

Abstract

The acute respiratory infections (ARI) is a major killer of infant mortality and children under five years old in Indonesian. ARI is the most prevalent diseases in Hulu Sungai Utara regency. One of the health center with the highest incidence of ARI is the Banjang public health center. The aims of study is to learn risk factors of ARI in children under five years old with retrospective approach. This is an observational analytic study by case control approach. The sampling technique used simple random sampling as many as 32 people for the case group and 32 people for the control group. The Instrument used was check lists sheet, questionnaire, and spreadsheet. Independent variables were smoker in family member, and using of mosquito coils, while the dependent variable was acute respiratory infection event. Result of data analysis used chi-square test with 95% confidence level and the result of this study showed that there is significant correlation between the smoker in family members (p = 0.018) and using of mosquito coils (p = 0.002) on the incidence of acute respiratory infection. Thus, advise
that can be given is the mother also can provide insight to family members not to smoke in the house and replace the fuel with a mosquito repellent that does not produce air pollution indoors to reduce the risk of respiratory infection.
---
The Correlation between Serum AMH Level and Proliferation Index of Granulosa Cells in Infertile Women Undergoing IVF Program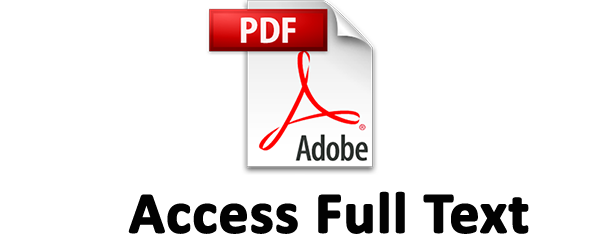 Pages 102-108
Roselina Panghiyangani, Mala Kurniati, Purnomo Soeharso, Andrijono, Dwi Anita Suryandari, Budi Wiweko

Abstract

Folliculogenesis is the process of ovarian follicle development regulated by Follicle Stimulating Hormone (FSH) and Luteinizing Hormone (LH) influenced by growth factors that stimulate cell proliferation and the effect of activity in gonadotropin. FSH induced granulosa cell proliferation and important in the secondary follicle recruitment and dominant follicle selection. Anti Mullerian Hormone (AMH) plays key role for coordination intra and interfollicles from follicle development and selection the number of growing follicles, has the effect of inhibiting the recruitment of primordial follicles and decreased sensitivity of follicles to FSH for selection of dominant follicle. The development of follicles, possibly due to deficiency of oocyte growth signals or inhibition of AMH excess defects. The production of mature oocytes is a complex process in which germ cells and somatic cells (granulosa cells) maintain a close association. Germ cell function during follicular growth depends on granulosa cell proliferation and differentiation. Oocyte and granulosa cell differentiation can modulate and effect the development of normal follicles. Observational cross section design was used in this study. It was performed at the Biology Department FKUI, Yasmin Fertility Clinic RSCM-Kencana and DIARC (Diagnostic and Research Center) FKUI. A total of 50 research subjects were included in the study. The granulosa cell sample was obtained from ovary follicle fluid that was aspirated during ovum pick up procedure. The results of the analysis with Spearman test showed that there is a significant correlation between the levels of AMH with granulosa cell proliferation index (Spearman rho = – 0.355; p> 0.01). In this case, we found increasing levels of AMH followed by a decrease in granulosa cell proliferation index in infertile women undergoing IVF program. There is a significant correlations between levels
of AMH with granulosa cell proliferation index.
---
Track: Engineering and Technology Studies
Biped Robot for Walking and Turning Motion using Raspberry Pi and Arduino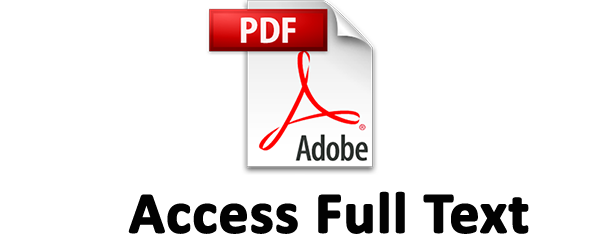 Pages 109-116
Kuhan Punaiyah, Harkishen Singh

Abstract

The title of the project is "Design, Construction and Analysis of Biped Robot for Walking and Turning Motion". Biped robot is under the family of humanoid robot. Humanoid robots can assist for the experimental purposes. Furthermore, biped robots assist in the research of prosthetic legs. The Biped Robot in this project has to be lightweight, small and cheap. Before the implementation of this project many research was done on the works of other experts on the field of Biped Robot. Some of the experts are Alexander Sherikov, Thomas Buschmann and Jeakweon Han. Arduino and Raspberry Pi microcontrollers were used for this project. For the programming of these
microcontrollers, Python and C language was studied. After studying the properties of acrylic and aluminium, acrylic was chosen to build the body of the Biped Robot. To move the joints of the Biped Robot, servo motor was chosen. Using Solidworks software, the three dimensional design of the Biped Robot was prepared. Mass and Torque of the Biped Robot was calculated to find out the torque requirement of the Biped Robot. Using the process of cutting, drilling, chloroform joining and screw-nut fastening, the fabrication of the Biped Robot was completed. The Arduino was programmed using C language to control the servo motors. The performance of the Biped Robot was analyzed by dividing the motion of the Biped Robot into five parts which are Standing Straight, Sway Right, Left Leg Forward, Sway Left And Right Leg Forward. Next, the forward kinematics calculation of the Biped Robot was performed. Finally, the Biped Robot managed to walk and turn and the objective had been achieved.
---
Social Media Content Analysis Study on Brand Posts of Electronics Companies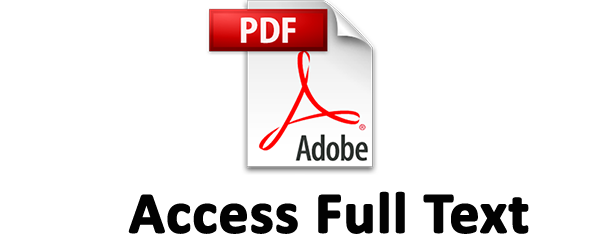 Pages 117-127
Zoha Rahman, Kumaran Suberamanian, Hasmah Zanuddin, Mohd Hairul Nizam Bin Md Nasir

Abstract

Social Media is considered as a first-rate open communication platform to connect directly with customers. One of the most noteworthy customs to connect with the consumers through these Social Networking Sites (SNS) is to create a Facebook fanpage with brand contents and to place different posts periodically on these fanpages. According to different posts or contents placed on the fanpages, consumer responses in different manners. Usually users click like button on particular brand fanpages and then put like, comments or keep sharing on particular posts of fanpages. These types of consumer activities in fanpages reflect brands' post interactivity and engagement. Most importantly, in measuring social networking sites' effectiveness, corporate houses are now analyzing metrics in terms of calculating engagement rate, number of comments/share and likings in fanpages .So now, it is very vital for the e- marketers to identify the effectiveness of different contents or posts of fanpages in order to increase the fan engagement rate in the fan pages. In the study the authors have used the Netnographics technique and analyzed total 1325 brand posts from 17 international brands of Electronics companies. Data of 8 months (From September 2015- April 2016) have been collected for analyses, which were available online from Brand' fan pages. Finally the authors analyzed the descriptive statistics (Post frequency, post engagement metrics) of different posts in each Brand fanpages. The study elaborated the types of post in fanpages and their implication on generating users' engagement activities. Findings discovered two types of post (Image with details and feature video post) most effective in producing user engagement. The descriptive statistics will guide the e-marketers of Electronics companies to have a  comprehensive idea on social media content strategy.
---